Tiny Seeks 'God's Will' Amid T.I. Divorce Reports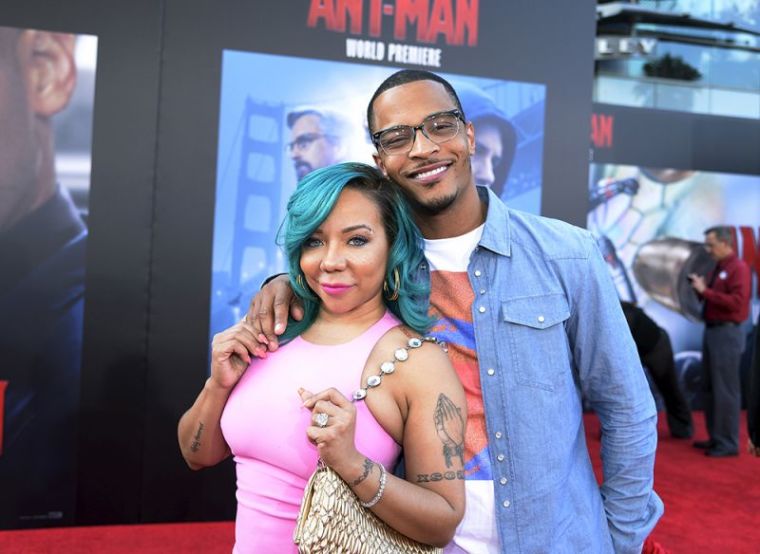 Tameka "Tiny" Harris has yet to comment on recent reports that she's filed for divorce from her husband, Clifford "T.I." Harris, after six years of marriage. Instead, the singer-songwriter told her 3.4 million fans on social media that she's focusing on God's will, wherever it leads her.
The Grammy Award-winning songwriter took to Instagram to post a graphic text image last week ahead of leaked reports that she had filed for divorce in Henry County, Georgia.
She went on to caption the image by speaking about God's blessings.
"God has blessed me with many things ... and I'm grateful for them all! I got the strength of an elephant but the heart of gold with many talents," Tiny wrote last week. "Sometimes too scary for the weak! Thankful I'm blessed and highly favored."
Days after Tiny posted the message, media outlets like TMZ, People magazine and Yahoo! posted reports stating that Tiny had filed for divorce in Henry County, Georgia, on Dec. 7.
In court documents obtained by The Jasmine Brand, Tiny is reportedly citing that there is no hope for reconciling her marriage.
"The Plaintiff is entitled to a divorce from the Defendant upon the statutory ground that the marriage between the parties is irretrievably broken with no hope of reconciliation," the court document states.
The couple began dating in 2002 and married in 2010. They share three children: King, 12, Major, 8, and 9-month-old daughter, Heiress Diana.
The family also jointly cared for Tiny's daughter, Zonnique Pullins, that she had from a previous relationship and T.I.'s three children from previous relationships, Messiah, Domani and Deyjah.
While they have yet to publicly comment on the latest divorce reports, Tiny's representatives denied the initial reports in August.
"She has read so much about her marriage in the past few weeks that it's time to set the record straight and really educate everyone on the facts," a rep for the singer-songwriter who stars alongside her husband in the VH1 show "T.I. & Tiny: The Family Hustle" said in a statement to People magazine in August.
"Certain blogs have 'reported' that she's going to be a single mom, she's getting a divorce, she has a new residence and everything in between. On behalf of Mrs. Harris, this is the truth — Tameka and TI are good. They love each other and they have a beautiful family with seven amazing children."