TobyMac Pens Personal Song About Heartbreak Over Son Leaving Home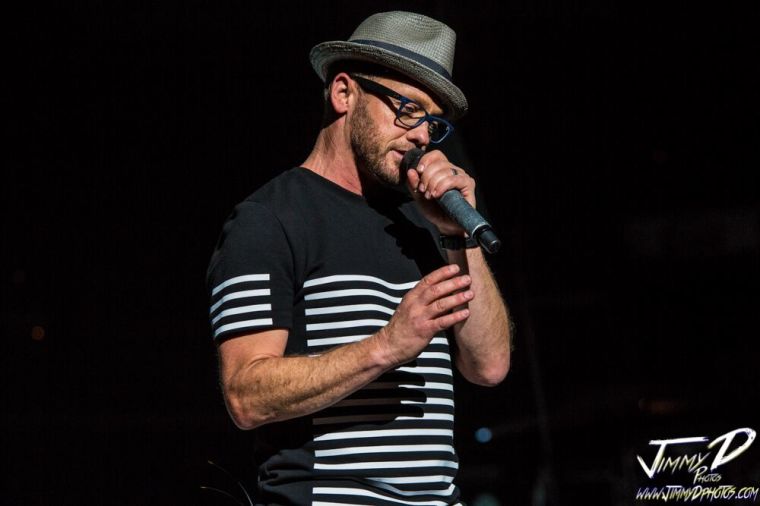 Grammy Award-winning Christian singer TobyMac recently released his eighth album, The Elements, and is now opening up about his favorite song on the record that also happens to be a very personal one.
In a recent interview with Digital Journal, TobyMac explained why "Scars," the third track on the album, is his favorite.
"'Scars' is deeply personal and for me, it is about my son. He is 20 years old and he left home and he is doing his own thing now," the artist revealed. "It's also about watching him go through tough times and get cut and bruised."
"Watching people you love go through hard things is tough, and I want people to know that they are not alone," he said.
TobyMac and his wife, Amanda, have five children together. But "Scars" is a dedication to his son Truett, who, like his father, is a musician.
"You, you're are not alone/ We've all been there/ Scars come with livin'," TobyMac sings in the chorus of the song about his eldest child.
"Now you won't take my phone calls/ You won't text me back at all/ I just wanna see you/ I can't stand to see you gone."
TobyMac said The Elements is his favorite album to date.
"I really worked for about a year-and-a-half on it. I had 30 to 40 songs, and I picked 11 concepts that I couldn't let go of. I am so passionate about these concepts, and I would chase those concepts as far as I had to, to make a great song out of it," the singer-songwriter said.
Despite having a very prosperous 30-year career, TobyMac defines success as being present for his loved ones.
"Professionally, I want to pour everything I have in something. As far as my life goes, it is about being there for the people that I love," he told Digital Journal.
The music veteran is gearing up to headline his "Hits Deep Tour" which will kick off in 2019. Artists Jeremy Camp, Jordan Feliz, Ryan Stevenson, We are Messengers and Aaron Cole will all join him on the road.
The Elements is available on iTunes.