Tony Campolo Finally Capitulates on Gay Marriage; Cites Wife and Gay Friends as Influences for Changing Position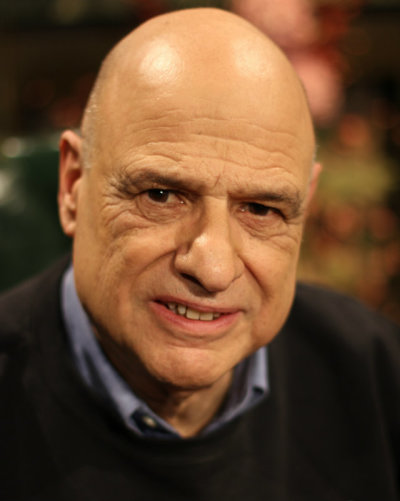 In a statement published on his website Monday, popular pastor and author Tony Campolo said he now fully supports same sex-marriage and urges the church "to be more welcoming."
Campolo, 80, and a onetime spiritual mentor to President Bill Clinton, had previously tempered his endorsement of homosexuality to allowing for civil unions for gay couples. Campolo had previously believed that the active practice of homosexuality in all forms is sinful. Yet he has been overwhelmingly lauded by LGBT advocates within the church at public speaking events.
Campolo addressed his longstanding ambiguity on the issue in his written statement.
"While I have always tried to communicate grace and understanding to people on both sides of the issue,my answer to that question has always been somewhat ambiguous. One reason for that ambiguity was that I felt I could do more good for my gay and lesbian brothers and sisters by serving as a bridge person, encouraging the rest of the Church to reach out in love and truly get to know them," he explained.
"The other reason was that, like so many other Christians, I was deeply uncertain about what was right," Campolo added, emphasizing that he spent "countless hours" in study and prayer wrestling with the decision calling it an "emotional turmoil."
"I am finally ready to call for the full acceptance of Christian gay couples into the Church," he asserted.
"One reason I am changing my position on this issue is that, through Peggy," said Campolo of his wife, Peggy. "I have come to know so many gay Christian couples whose relationships work in much the same way as our own. Our friendships with these couples have helped me understand how important it is for the exclusion and disapproval of their unions by the Christian community to end. We in the Church should actively support such families."
Robert Gagnon, associate professor of New Testament at Pittsburgh Theological Seminary, offered a public Facebook post on Monday regarding Campolo's change of heart. Gagnon also chided Campolo for attacking his biblical view of human sexuality in a "nasty way" in his post.
"I have known for about a decade that Campolo accepted homosexual unions," Gagnon said. "In my view, he kept it quiet so that it wouldn't affect his book sales and speaking engagements in an evangelical context."
Gagnon also took a shot at Campolo's exegetical skills, saying, "He has little understanding of how to read Scripture in its historical and literary context, at least as regards to this issue."
Campolo, who self describes as an evangelical, has long been a liberal, politcally. He is a member in the American Baptist Churches USA denomination, the author of over 35 books, and one of the founders of "Red Letter Christians."