Tony Perkins 'Open' to Trump, Argues 3rd-Party Run Would Give Hillary the White House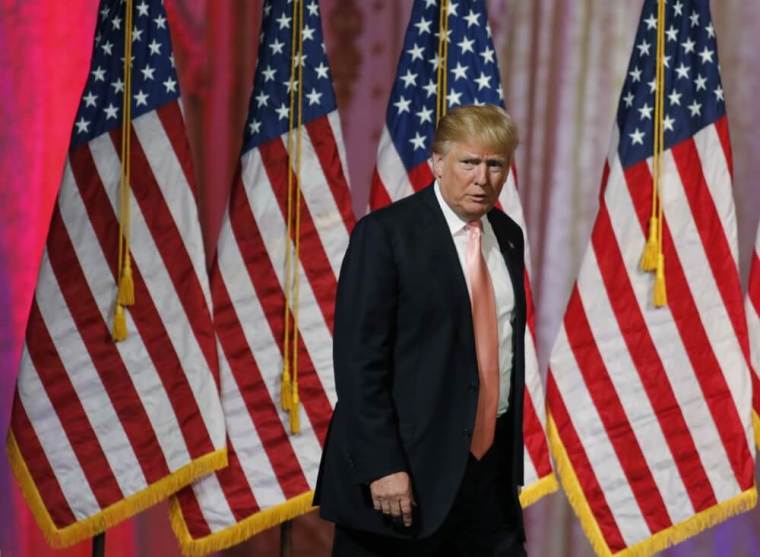 Leading conservative activist and prominent Ted Cruz supporter Tony Perkins says social conservatives should be "open" to voting for presumptive Republican nominee Donald Trump and argues that any third-party candidate would likely put a Democrat in the White House.
As #NeverTrump conservatives have started the hunt for a viable candidate to step in and launch a bid as a third-party alternative to Trump and likely Democratic nominee Hillary Clinton, many believe the political climate is ripe with enough anti-Trump and anti-Hillary animus to make a third-party run viable.
But Perkins, president of the Washington D.C.-based social conservative organization Family Research Council, disagrees, noting that history has proven third-party runs simply do not work.
"I've learned never to say never," Perkins told The Christian Post, speaking of the #NeverTrump movement. "I just would challenge people to point to a situation or an election where that worked. In fact, since 1992 when there was the last legitimate attempt with Ross Perot, the parties have made it harder for that to happen."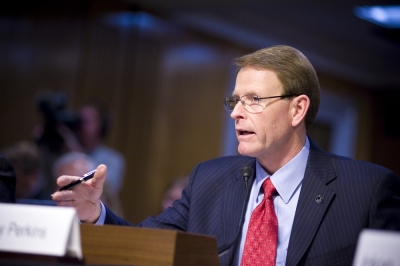 "We are essentially a two-party system," Perkins continued. "I think that is just going to ensure that Bernie [Sanders] or Hillary, whoever is the nominee for the Democrats, wins the White House in my view."
Just because it looks as though Trump is going to win the GOP nomination doesn't mean social conservatives and evangelicals must automatically support Trump. But Perkins argues they must give Trump the opportunity to win their support, instead of saying they will "never" vote for him.
"We are not an appendage of the Republican Party, so we don't have to just support whoever the Republican nominee is. I just think a lot of energy will go into trying to get a third-party candidate with very little chance of success," Perkins said. "I am open to Donald Trump if he is open to working to gain the support of the evangelical community."
Although Trump has gotten some evangelical supporters, most notably Liberty University President Jerry Falwell Jr. and Dallas megachurch Pastor Robert Jeffress, Perkins explains that Trump has much more work to do when it comes to gaining the support of true, churchgoing evangelicals.
"I know he has gotten some of the evangelical vote, but when you begin to break that down and begin to look at core conservative voters — those who attend church on a weekly basis and their faith is important to them, which are large part of the consistent base of the Republican Party — he did not get those," Perkins stressed.
Many conservatives and evangelicals are weary of Trump's new-found pro-life stance, and his stance on marriage and transgender bathrooms, but Perkins believes Trump could go a long way toward winning over some of those skeptical conservatives by picking a strong vice presidential running mate who holds many of the same beliefs that staunch conservatives do.
"That will give them the assurances that he is going to have somebody in his inner circle that will be representing their concerns and values," Perkins said.
As the 2016 election is likely to have a major impact on the balance of the Supreme Court for years to come, Perkins added that Trump can also win over skeptical conservatives by assuring that he will vet judicial nominees through conservative organizations like The Federalist Society.
Trump previously said in March that he would seek advice on his list of potential Supreme Court nominees from the conservative Heritage Foundation.
Last week, Heritage Foundation President Jim DeMint said the Trump campaign has displayed a willingness to work with his organization.
"Well, we're hoping that we can push him to carry some conservative ideas into the election and win it," DeMint said on WBAP News Talk 820AM. "That's what we do at Heritage. We don't endorse candidates but we endorse ideas and promote them. And so, his campaign has shown an openness to work with us, and hopefully we can fill his campaign with the right ideas."
Perkins emphasized that another area of concern will be whether Trump makes the GOP party platform less conservative.
"Is he going to try to change the party platform so that it is not a conservative platform? What is he going to do with that?" Perkins questioned.
In April, Trump said he would "absolutely" change the GOP's platform on abortion to include exceptions in the cases of rape, incest and when the mother's life is danger. Trump's comment earned him quick criticism from many pro-life groups.
Perkins concluded by explaining that he doesn't want to get behind an effort that would help put a Democrat in the White House but asserted that Trump needs to do his part to ensure conservative voters and unify the party.
"I don't want to be responsible for an effort that I think does not have a chance to win that will almost guarantee a [Democratic president.]," Perkins said. "If Donald Trump doesn't do what he needs to do to unify the Republican base then that is on his shoulders, that he put a Democrat in the White House."