3 False 'Christian' Beliefs Leading America's Youth Astray: American Family Association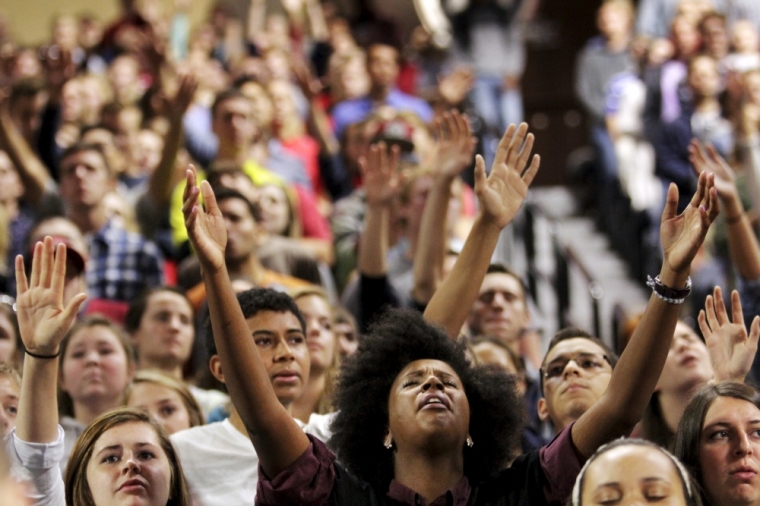 There are three growing religious views held by Christian youth that are not backed by the Bible and are causing them harm, according to the American Family Association. 
"Studies are continuing to confirm that vast swaths of church-going kids know very little about their Christian faith," Ed Vitagliano, AFA's executive vice president, said on the organization's website on Monday. 
"Instead, American Christianity has devolved into what two sociologists called 'moralistic therapeutic deism.'"
Vitagliano pointed to the work of Christian Smith and Melinda Lundquist Denton, two sociologists who in 2005 were working at the University of North Carolina at Chapel Hill, and released a book titled Soul Searching: The Religious and Spiritual Lives of American Teenagers.
Vitagliano described the book — which is said to be among the most detailed studies on teenagers and religion ever undertaken — as a "bombshell" on the evangelical community at the time, as it discovered that youth were failing to grasp some core Christian concepts.
Vitagliano compiled a list based on the study of the top three misleading beliefs that Christian youths hold today.
The first belief was described as "Moralistic," as in Christian teens believing that faith is "essentially related to mere human goodness."
"Any authentic Bible-believing Christian, however, knows that goodness is neither an inherent human trait nor, even if it was, is it sufficient for a saving relationship with God," Vitagliano said.
The second incorrect understanding was called "Therapeutic."
"Somewhere along the line, church-going kids have missed the point about the Christian faith. Rather than it being a relationship with God by which a disciple is joined to Christ, follows Him, and becomes more and more like Him, the modern, younger evangelical has this view of religion: 'It makes me feel happy,'" he explained.
"In other words, Christianity — or more properly 'church-ianity' — is a religious form of therapy," it added.
As Soul Searching, notes, however, such a belief leads to concepts such as "sin," "obedience," "the Kingdom of God," or "the grace of God" becoming largely absent in religious-related discourse.
Finally, the belief in Deism, which makes God vague and unreachable, was also scrutinized.
As the sociologists highlighted, some Christian teens have based their belief in a God "who exists, created the world, and defines our general moral order, but not one who is particularly personally involved in one's affairs — especially affairs in which one would prefer not to have God involved."
Such a view led to many teens knowing more about their favorite musicians and television stars than being clear on who Moses and Jesus were, the researchers added.
"What we are witnessing is a spiritual catastrophe in the making. For those Christians who viewed the recent election as a reprieve, they are probably right. But it was not a permanent end to the spiritual war engulfing our nation," Vitagliano warned.
"If we are not careful and if we don't change the way we do business within the four walls of American church life, it won't matter what happens outside them."
Buddy Smith, AFA senior vice president, wrote in a previous article in October that churches in America continue to receive a failing grade when it comes to categories such as prayer, discipleship, and worship.
"Christians today are not only losing ground to Jesus' command to make disciples but the growing population of unchurched refuse to embrace our worldview and are growing more antagonistic to our beliefs about Jesus Christ," Smith wrote at the time.
"The friction is heating up between these opposite and competing worldviews by an antagonistic, progressive and emboldened effort from popular culture to evangelize the Church," he added.