Top Saudi Cleric: ISIS Is Enemy No. 1 of Islam, 'Destroying Human Civilization'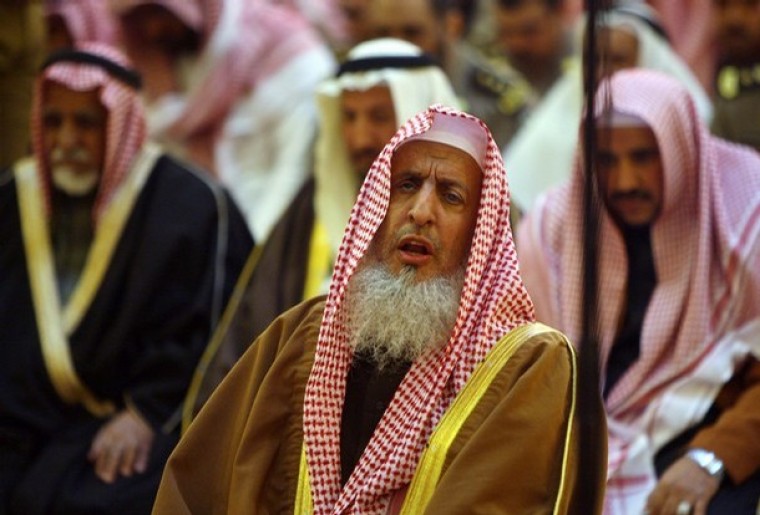 Saudi Arabia's top religious official has recently denounced the Islamic State terrorist organization, better known as ISIS.
Following the words of other Muslim leaders, Saudi Grand Mufti Sheikh Abdul Aziz al-Sheikh issued a statement Tuesday that was released by the Saudi Press Agency.
"Extremist and militant ideas and terrorism which spread decay on earth, destroying human civilization," said al-Sheikh, "are not in any way part of Islam, but are enemy number one of Islam, and Muslims are their first victims."
The Saudi Grand Mufti's comments were the latest of several Muslim leaders both religious and secular, from Indonesia to Egypt, condemning the actions and views of ISIS.
Formed out of al-Qaida in Iraq last year and led by Abu Bakr al-Baghdadi, ISIS has garnered international attention for its military victories and horrid atrocities.
Occupying large swathes of territory in Syria and Iraq, ISIS has been known for its violent treatment of religious minorities, Muslims, and others.
Their atrocities have prompted Kurdish forces in Northern Iraq, with the aid of U.S. airstrikes, to fight the organization.
In a video posted online earlier this week, an ISIS terrorist was shown beheading American journalist James Foley.
"[We] are appalled by the brutal murder of an innocent American journalist and we express our deepest condolences to his family and friends. We will provide more information when it is available," said National Security Council spokeswoman Caitlin Hayden, according to CNN.
Speaking from his vacation at Martha's Vineyard in Massachusetts Wednesday, President Barack Obama said the "entire world is appalled" and the nation is "heartbroken" by the news of Foley's murder," USA Today reports.
While the Kingdom of Saudi Arabia is governed, in part, by a strict Islamic school of thought known as Wahhabism, Reuters reports that there are certain differences between Wahhabism and ISIS.
"Although senior Wahhabi clerics endorse execution by beheading for offenses that include apostasy, adultery and sorcery, oppose women driving or working and describe Shi'ites as heretics, they differ from al Qaeda and Islamic State militants in opposing violent revolt," noted Reuters.
"Riyadh has been a main supporter of rebels battling Syrian President Bashar al-Assad, but has funneled arms and money away from Islamic State and al Qaeda toward other opposition groups."
The Grand Mufti's declaration came days after the Kingdom donated $100 million to the United Nations Counter-Terrorism Centre.
"Terrorism is an evil that must be eradicated from the world through international efforts," stated Saudi Ambassador to the United States Adel al-Jubeir.