Samaritan's Purse sending relief after tornadoes kill at least 26 in Mississippi, Alabama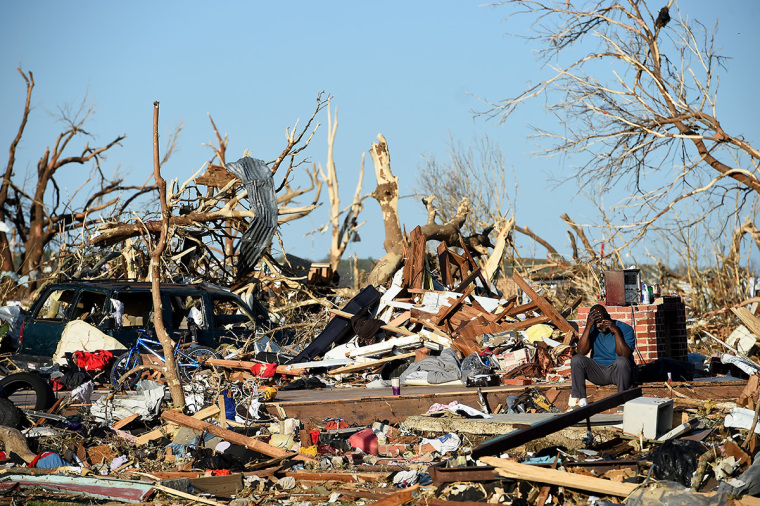 After a devastating series of tornadoes swept across Mississippi and northern Alabama Friday night, leaving a 100-mile path of destruction in their wake and at least 26 dead, the humanitarian relief organization Samaritan's Purse said supplies and equipment were en route to help residents in the affected areas.
The powerful thunderstorms spawned multiple tornadoes, claimed the lives of at least 25 people in Mississippi and one in Alabama, caused widespread damage to homes and infrastructure, and left thousands of central Mississippi residents from the delta to the Alabama state line without power.
On Sunday morning, President Joe Biden announced a major disaster declaration for Mississippi, directing federal assistance to bolster recovery initiatives.
Samaritan's Purse said Saturday that two of its U.S. Disaster Relief units — tractor trailers loaded with relief supplies and equipment — were on their way to the affected areas. The group said it was coordinating with local emergency management and leaders and churches to assess needs and plan a response.
Samaritan's Purse will operate out of two bases in Rolling Fork and Amory, deploying volunteer teams from local host churches.
Wind gusts of up to 80 mph and hail the size of golf balls battered Mississippi as the twisters tore through the state, traveling an unusually long distance of over 100 miles, The Washington Post said.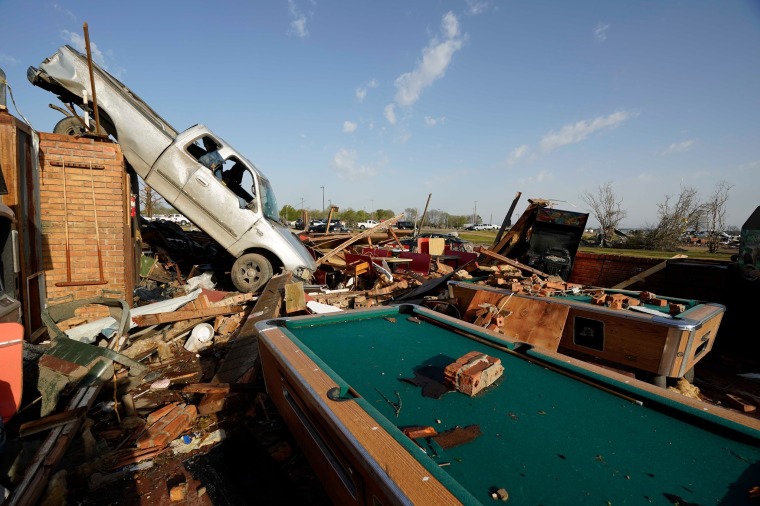 Towns such as Rolling Fork and Silver City in Sharkey and Humphreys counties of Mississippi were particularly hard hit, according to the National Weather Service.
"It sounded like a freight train," Andrew Dennard from Rolling Fork told NBC News. He said an airborne piece of wood narrowly missed his head as it crashed into his home. "I don't think we're going to rebuild from this. It's worse than death," he was quoted as saying.
"The damage from last night's tornadoes is incredible," wrote the Rev. Franklin Graham, president of Samaritan's Purse, on Facebook. "Pray for all those who have lost so much — especially the families whose loved ones were killed. We will need volunteers to help tarp damaged roofs, cut up fallen or damaged trees, and clear debris from yards and homes."
Graham also shared Mississippi Gov. Tate Reeves' call for prayer for the affected communities. "The loss will be felt in these towns forever," Reeves said.
Homeland Security Secretary Alejandro Mayorkas and Federal Emergency Management Agency Administrator Deanne Criswell were scheduled to visit the storm-ravaged state on Sunday.
However, more severe storms are expected Sunday evening, with Mississippi Emergency Management Agency warning residents of the possibility of damaging wind gusts and additional tornadoes.
The National Weather Service in Birmingham has also issued a forecast for Alabama, predicting multiple rounds of potentially severe thunderstorms from Saturday night through late Sunday night. The primary threat for Alabama is large hail, with a relatively lower tornado risk.