Torrei Hart Talks Kevin Hart Divorce Drama Saving Suicidal Fan's Life; 'Atlanta Exes' Star Gushes About Finding Love Again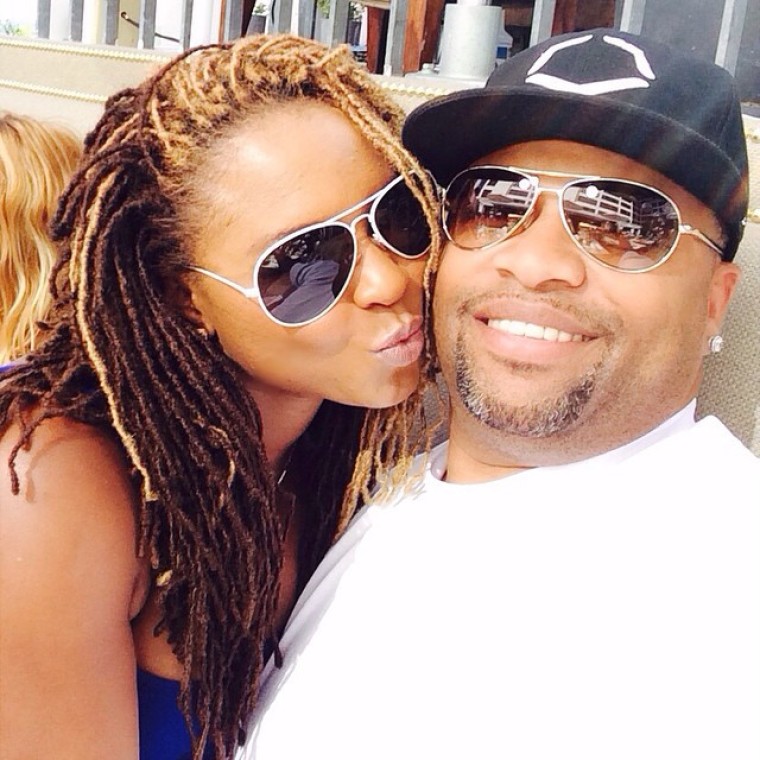 Torrei Hart, star of hit new reality TV show "Atlanta Exes," recently opened up about how speaking candidly about her failed marriage to Kevin Hart helped save the life of a suicidal fan.
The sketch writer, who divorced Kevin in 2011 over infidelity, made her reality TV debut on the Vh1 network last month alongside four other former wives and girlfriends of famous Hollywood men.
The mother of two, 36, has been very open about her heartbreaking divorce from the comedian, 35, (he recently got engaged to his alleged mistress Eniko Parrish) and she had absolutely no idea that sharing her ordeal would later save at least one woman's life.
"I have a lot of women who reach out to me on a daily basis. I get so many emails and women reaching out on social media. I recently had a woman reach out on social media who was ready to kill herself," Torrei told the Christian Post exclusively. "She wanted to commit suicide and she reached out to me on Facebook [so] I asked her to contact me immediately ... she said my story impacted her."
Torrei first got involved with Kevin, whose net worth is estimated at $25 million, when she was 20 and he was 19.
She says that she helped build his empire and that he ended his marriage after finding fame. The story is very similar to that of the woman who wanted to take her own life.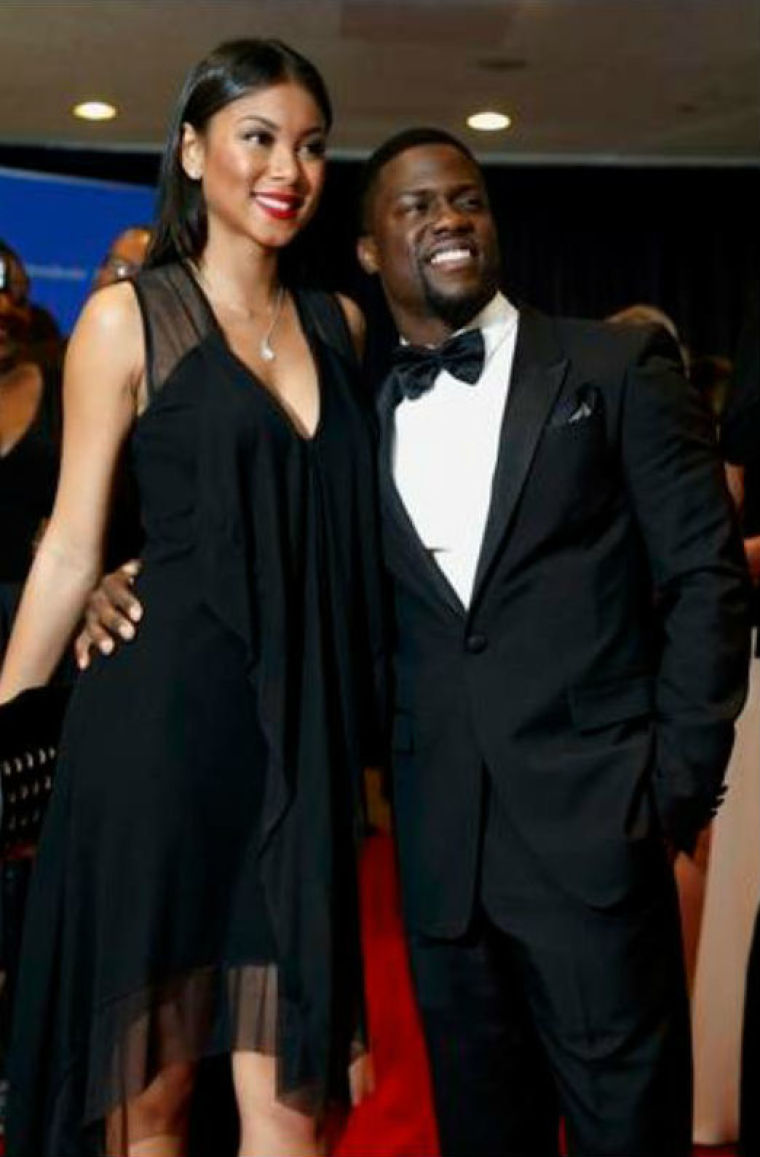 "I talked to her and I prayed with her and I told her 'please don't give up on your life just because your husband left you.' She was actually a woman who had two very young children and she helped her husband start his law firm from the ground up and he left her for a younger woman," she continued. "I said 'honey listen. I was with my ex before everything happened - the fame the money, before everything. And I've played an intricate part in building his career and he left but I would never end my life over anyone.'"
The Vh1 star encouraged the troubled woman to seek God and to use prayer as a means to overcome her failed marriage, which is ultimately what helped her continue forward after the drama with Kevin.
"I just encouraged her to stay strong. I said 'I got past it, so you'll be able to do the same thing.' I said 'you've got to trust in God, you've got to pray and just stay focused on the positives in this situation,'" she recounted. "So that was one thing that really struck me, that my story is really impacting someone and has actually helped someone to keep living."
Torrei has since moved on from Kevin, who previously said on Twitter that Eniko should not be blamed for his divorce. Next month marks her and her boyfriend's one year anniversary and Torrei says she is happier than ever, particularly because he has a strong bond with her kids.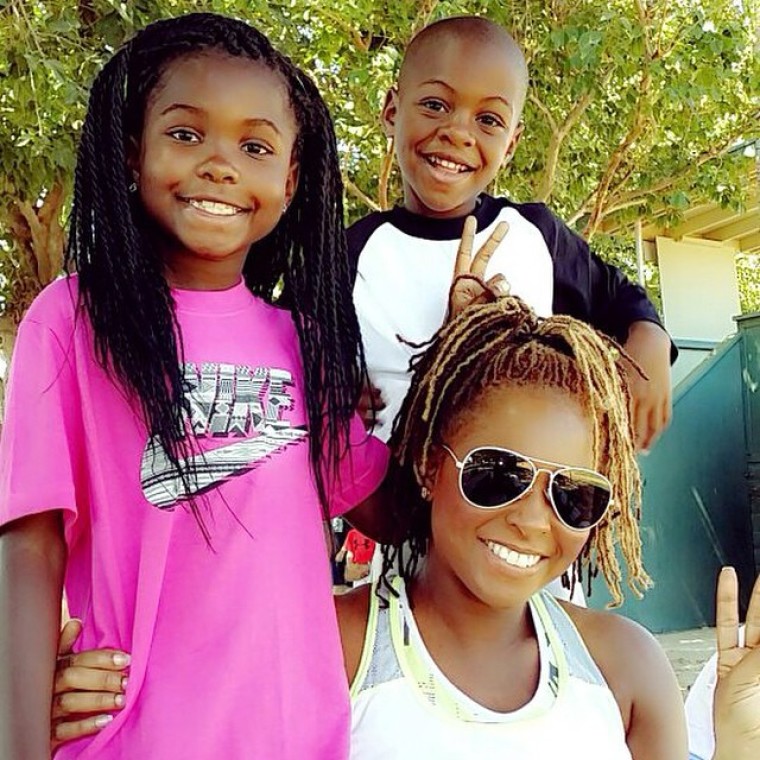 "My kids love him. I love his kids too. He's a great guy … He's pretty much around my kids almost every day. When I'm with the kids, he's with the kids. We recently took a very fun camping trip - he made me step outside of my comfort zone. He has me trying new things, which I like," she said.
While some fans have applauded Torrei for sharing her truth on "Atlanta Exes," some critics have questioned what exactly her motives are for discussing her ex.
"For some reason [critics] equate hurt with bitterness … when you're doing a show called "Atlanta Exes," of course a lot of the questions that are being asked are going to be about my ex," Torrei said in response to the misconceptions about her in the media. "It's not like I'm just going around bringing his name up … I'm not bitter. I was hurt so I do speak about being hurt and I think I should. I think if you can't be honest about your emotions and be real then what is the point of doing a reality show? I don't hide [anything]. I'm very truthful [and] raw."
Torrei was first approached to do the show, which is a spin-off of "Hollywood Exes," by producers, who attend the same church as her. Initially, she feared that the name of the show could have a negative connotation, she now thinks it works.
"I actually felt comfortable with doing the show with [producers] because I know their track record, I know who they are. I've been approached before but I didn't really know them so I passed," she said. "At first I didn't like the fact that the name of the show was "Atlanta Exes" but [for me now] it's a great name, it's a catchy name. It's gift and a curse in a sense."
Torrei says so far, the show has been a great platform "for me just to get my name out there and show people who I am." She's currently behind a Skimpy Mixers beverage line and also began filming the new movie "Yanks" last week.
She recently finished a book about "bouncing back after hardships" and she credits her faith for getting her to such a great point in her life after such a devastating divorce.
"... Having that strong faith and background helped me get through a lot. I trusted in God. I did a 30-day fast about two years ago and I would pray for an hour a day and plead to God 'please help me get through what I'm going through. I'm trusting in you, I know there's something for me.' That is how I got through," she said. "There was a lot of days when I was very weak and didn't think I would make it but leaning on [God] is what got me through."