Toy Story 4 is 'In the Works Now,' Says Tom Hanks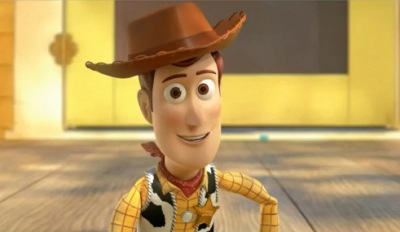 Toy Story 4 is in the works, according to Hollywood actor Tom Hanks who has said he believes the fourth installment in the Toy Story franchise is currently being worked on.
The news confirms what most critics believed was obvious following the amazing success of Toy Story 3. The third installment of the Toy Story series won an Oscar for Best Animated Feature, and also gathered a massive global box office taking of $1,063,171,911.
The success of the third film shocked many, who had initially believed the franchise might run out of new ideas and originality, which had blessed the first two movies in abundance.
Many believe that a new trilogy could be sparked; the first three films tracking the story of Woody, Buzz Lightyear and friends while under the ownership of Andy as he grows up. However, at the end of the third film all the toys were given away to a new young girl, which many believe could result in a second set of movies emerging.
Tom Hanks, who plays Woody in the movies, was asked by a BBC interviewer previously whether his new granddaughter would have a fourth "Toy Story" movie to see in the future, Hanks replied, "I think there will be, yeah. I think they're working on it now."
It has also been rumored that Disney is currently about to introduce another new storyline for the film series' characters, which will see a space adventure starring Buzz Lightyear, as well as his best friend Woody venturing into outer space to fight Buzz's arch nemesis, the evil Emperor Zurg. The new storyline will be featured in new toys and allegedly a new digital book.