Track Palin Granted House Arrest Following Altercation With His Father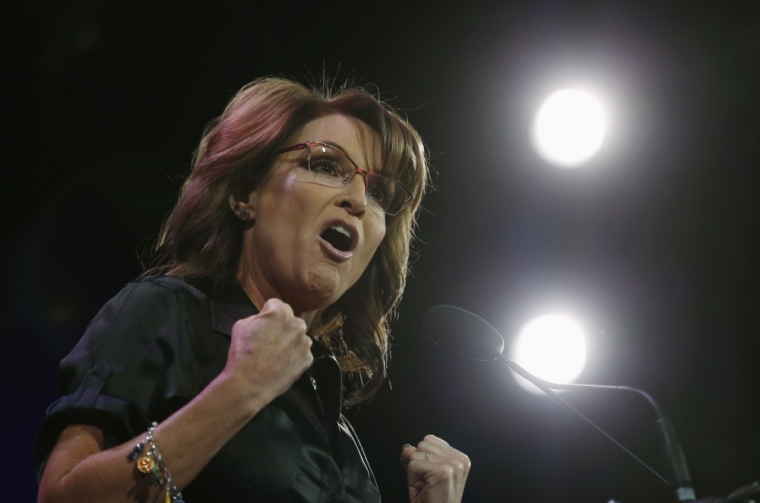 Former U.S. vice presidential candidate Sarah Palin's son, Track Palin, has been granted house arrest for charges involving a violent confrontation with his father, Todd.
On Wednesday, Dec. 20, a heavily bearded Track Palin appeared before court on assault charges wearing a yellow prison scrubs and was granted house arrest. He was charged burglary and assault after the 28-year-old broke into his parents' house in Wasilla, Alaska and eventually beating his own father, Todd Palin. As the order was granted, Track's $5,000 was not lowered, and he has been staying in prison following his arrest.
Judge Tara Logsdon had approved of the house arrest with Track Palin being electronically monitored and said he is set to be released on Wednesday. Furthermore, he will not be allowed to go within a so-called "exclusion zone" around his parents' house as well as places that serve alcohol. He will not be allowed to drink alcoholic beverages and can only take prescription drugs when necessary. The order also extends to the elimination of all weapons inside his home.
It was reported that at the time of his arrest, former Alaska governor Sarah Palin had been at home when Track broke in and assaulted his father. It is said that he broke through a window after he was told he was not welcome inside. Wanting to keep his son out, Todd met him at the door with a shotgun but was immediately overpowered by his son who soon started to beat him up.
Sarah Palin was the one to phone the police regarding her son's violent altercation with his father. After Track was arrested, the Palin family was immediately granted a court order that would prevent the 28-year-old from having any contact with his parents as well as his younger siblings.
However, even after all that has happened, Todd Palin has said they would be open to re-establish a connection with Track following his release from jail.