Transgender Ordinance Opposed by Michelle Duggar of '19 Kids and Counting' Is Repealed by Voters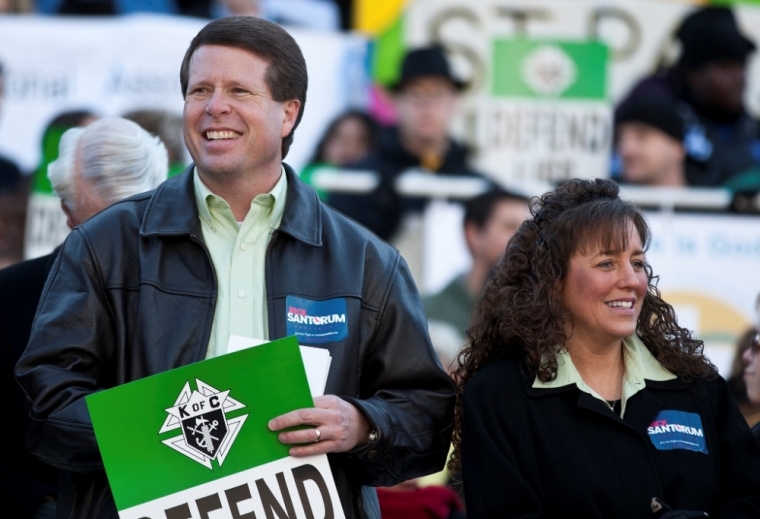 An Arkansas town's controversial transgender ordinance that Michelle Duggar of "19 Kids and Counting" had campaigned against has been repealed.
Last week, voters in the town of Fayetteville repealed Ordinance 119, a measure that expanded various legal protections to include sexual orientation and gender identity, which many argued would've allowed men who identify as female to use women's public bathrooms.
"Voters turned out in record numbers for a special election, according to the election commission," noted an entry on nwahomepage.com. "The final numbers revealed 7,523 (52 percent) voted for the repeal, while 7,040 (48 percent) against, passing the issue by less than 500 votes. Around 29 percent of Fayetteville's registered voters cast ballots in this special election."
Ordinance 119 had garnered much attention after Michelle Duggar campaigned against the measure earlier this year.
"I don't believe the citizens of Fayetteville would want males with past child predator convictions that claim they are female to have a legal right to enter private areas that are reserved for women and girls," stated Duggar.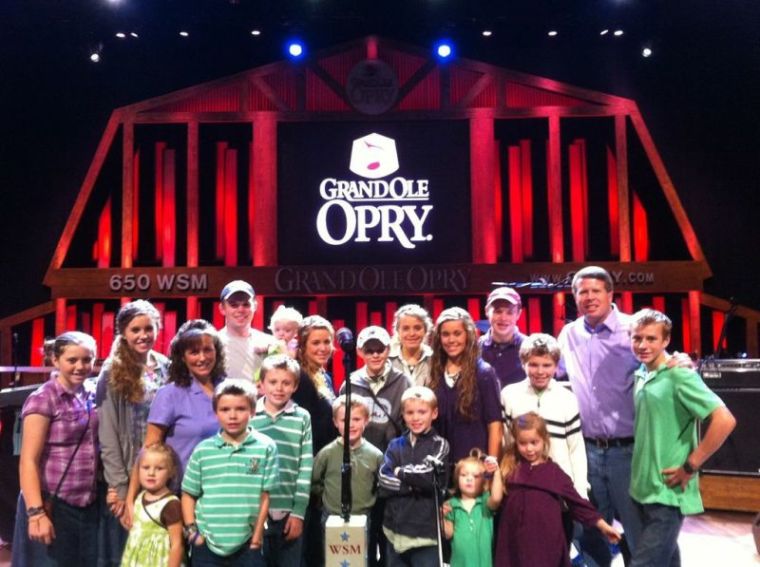 Later that month, Jim Wissick of San Jose, California, created a petition on Change.org calling for the Duggars to be taken off the TLC network for "fear mongering."
"The claim that this ordinance would provide predators with access to women's restrooms in order to assault or leer at girls or women is nothing more than fear-mongering and spreading [ignorance] and hatred," read the petition.
"The Learning Channel and Discovery Networks need to [separate] themselves from this bigotry and put an end to the Duggar's show," Wissick asserted.
As of Thursday, Wissick's petition on change.org had garnered over 184,000 signatories, having passed the 150,000 milestone in November.
There were also online petitions created in support of the Duggars, including one from lifesitenews.com that as of Thursday has over 209,000 names.
Another came from the Mississippi-based organization the American Family Association, whose petition presently has more than 164,000 signatures.
"Because of their uncompromising stand on marriage and abstinence, the homosexual lobby has drawn a bully bead on Jim and Michelle Duggar. Gay activists are publicly labeling Jim and Michelle with words like 'ignorance' and 'fear mongering,'" reads the AFA petition page.
"TLC needs to know you support the Duggars and '19 Kids and Counting!' If TLC hears from enough Christians, they will not even consider canceling the show."
Regarding the effort by LGBT activists to have TLC cancel "19 Kids and Counting," Duggar patriarch Jim Bob said at a press conference last month that "They won's succeed."
"Our show is the No. 1 show on TLC. We love everybody. It's a small group creating this fuss. All it has done is give us more exposure," Jim Bob said. "We've gained 50,000 Facebook fans last week. God is expanding our border through the national media."