6 Recent Trump Comments on Kavanaugh: Mocks Ford, Suggests Democrat Senator a Drunkard
6 Recent Trump Comments on Kavanaugh: Mocks Ford, Suggests Democrat Senator a Drunkard
6. Democrats' Timing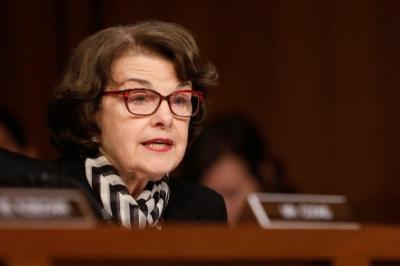 Lastly, Trump blasted Democrats that have a problem with the FBI investigation being only a week-long, given that Dianne Feinstein, ranking member of the Senate Judiciary Committee, knew of Ford's accusations for two months before they were made public.
"If she wanted a really thorough investigation, we had all the time in the world. She didn't have to wait until after the hearing was closed, essentially," the president said of Feinstein.
"She should have said, 'Listen, I have a problem. I have this report. I'd like the FBI to look at it while we're doing the hearings.' We had two months. No, she didn't do that. She waited until we were closed," he added.
Addressing Democrats directly, he asked:
"'We want more time for the FBI' — if you wanted more time for the FBI, why didn't Dianne Feinstein bring this up?"