Trump Admin. May Use DNA Tests to Prove Parents, Not Traffickers, Are Crossing Border With Children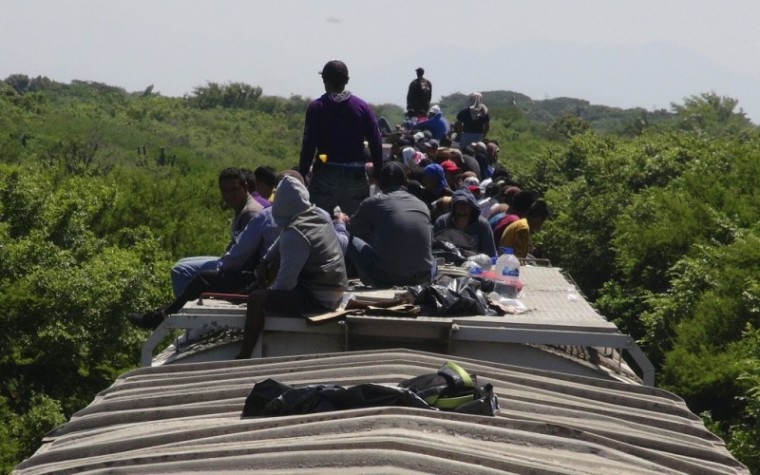 Attorney General Jeff Sessions has indicated that the U.S. government is weighing the idea of testing DNA to prove parentage of adults who arrive at the southern border with children they claim to be their own, a prominent evangelical leader with close ties to the administration has said.
Tony Perkins, the president of the Family Research Council who has regularly engaged in an informal capacity in advising the Trump administration, joined other evangelical leaders and pastors in meeting with Sessions on Tuesday to discuss the influx of immigrants who are crossing the border illegally. 
As scrutiny surrounding the reported separation of undocumented minors from parents has built up in the last couple of weeks, Perkins revealed after the meeting that there are talks in place regarding the potential use of DNA testing on migrants caught crossing the border illegally.
"Sessions is talking to congressional members and is hoping for a legislative fix," Perkins said in a statement shared with The Christian Post. "The [attorney general] wants an immigration policy that is just, fair and enforceable. They talked about making sure that these really are the parents of these kids."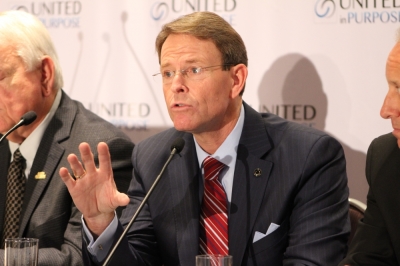 "They are looking at how to use DNA tests in the field to verify they are parents and not traffickers," he added.
Perkins interviewed Sessions on his "Washington Watch" radio program later in the day Tuesday to address the administration's "zero-tolerance" border enforcement policy.
Although Sessions didn't directly address anything related to DNA tests in the on-air interview, they both expressed concern about the need to verify relations between children and the adults they crossed over the border with.
"As you and I talked about today, there is no way to absolutely guarantee that when an adult has a child that it is actually their child," Perkins said.
Sessions responded:
"That is exactly right. As a matter of fact, we know for a fact that many adults taking children along are not related to them — could be smugglers, could be human traffickers. It is a very unhealthy and dangerous thing. It needs to end. We need to return to a good, lawful system. That is what I believe the president wants. I know that is what he wants and that is what I want to see."
According to Homeland Security Secretary Kirstjen Nielsen, 10,000 of the 12,000 immigrant children under the care of Department of Health and Human Services came to the U.S. as unaccompanied minors sent alone by their parents.
Lori Baker, an associate professor of anthropology in Baylor's College of Arts and Science and a member of the American Academy of Forensic Sciences, says that other countries are using DNA testing in their immigration systems. 
"This is something that is done fairly standardly for people in immigration in the U.K. This happens all the time," she said during the Wednesday broadcast of Perkins' radio show. "In fact, they have many online services where you can go and make these verifications of your identity for immigration purposes. It is not really outlandish and it is not really the first time it has been instituted. It just would be [the first time] in the U.S. in these cases."
Baker founded the Reuniting Families Project in 2003 and has spent the last decade-and-a-half identifying the remains of immigrants who died at the U.S.-Mexico border. 
"It's very hard to be granted asylum as an adult man. But if you are an adult man traveling with a child, you have a better chance of being granted asylum. What we have seen is these men traveling alone coercing these children into saying that is their father," Baker said.
"There are a lot of different ways in which this happens. We need to verify what's going on. We are seeing a huge rise in human trafficking all along this area because you have all these vulnerable children. If we are going to allow people in the U.S. to claim these children, we need proof that they really do belong to them."
Sessions warned in his interview with Perkins that there has been an increase in immigrant adults coming to the border with children in the last several years because of a glaring loophole that have grown in the nation's immigration system.
"What we have seen in recent years is more and more families are coming. The reason, we've discovered, that happened is because we weren't prosecuting adults that brought children," Sessions said. "They were getting into the country. They were apprehended ... often in remote dangerous areas and then they were released and asked to come back to court. Some came back to court and some don't go back to court. They are basically in the country and almost too frequently never returned home."
"This is a problem and it became known. In 2013, we had 14,000 like that and in 2017, we had 75,000," he continued. "It became well-known that if you came as an adult with a child, you weren't going to be deported or prosecuted. This has created a massive loophole for us. So we have got to try to close that loophole."
On Wednesday, President Donald Trump signed an executive order to end the practice of separating families detained at the border. However, the order will not affect the administration's zero-tolerance enforcement of adults who cross the border illegally.
"It's about keeping families together while ensuring we have a powerful border," Trump said of the order.
During his interview with Perkins on Tuesday, Sessions stressed that a legislative fix is needed to truly fix the problems with the immigration system.
"It is clear to me that patching the problem is not the right thing," Sessions said. "We can, through the use of our laws, through the construction of a law and better enforcement mechanisms, we can alter this illegal situational dramatically. We can create a system we can be proud of that serves our national interests and is fair to people around the globe who would like to come to America in a lawful and legal way."
The House is set to vote Thursday on two immigration bills introduced in the House.
"I think the president is trying to address the issue on the border in a compassionate way and trying to do what he can from an executive standpoint. But it has to be addressed legislatively," Rep. Mark Meadows, R-N.C., said, according to NBC News.