Trump Says Muslims Can Show People How to Live a 'Holy Life' in Ramadan Statement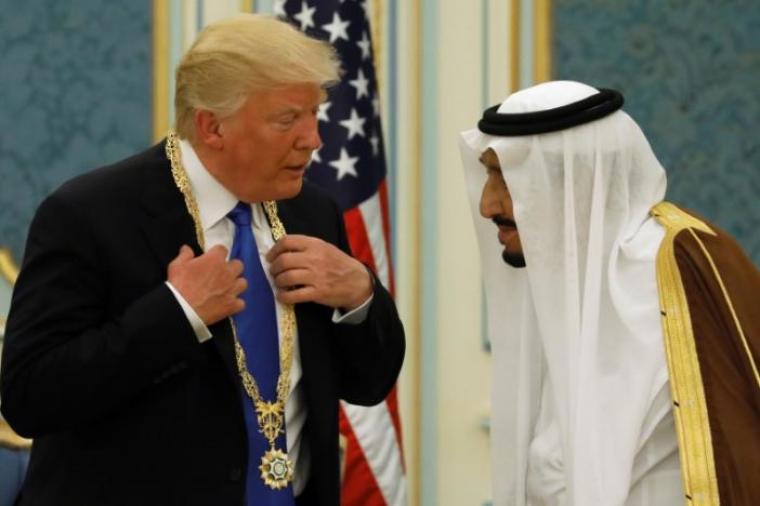 U.S. President Donald Trump touched upon some of the significant aspects of the Islamic faith in an official White House statement recognizing the Islamic holy month of Ramadan, saying that Muslims can show others how to live a "holy life."
"During the holy month of Ramadan, Muslims commemorate the revelation of the Quran to the prophet Muhammad through fellowship and prayer. Many observe this holy time by fasting, performing acts of charity, reciting prayers, and reading the Quran," Trump wrote on Tuesday, the start of the monthlong period.
"Ramadan is a time of self-reflection intended to deepen one's spiritual growth and renew a sense of appreciation for the many blessings God provides," he added.
"In this spirit of thanksgiving and reflection, those observing Ramadan can strengthen our communities, help those in need, and serve as good examples for how to live a holy life."
The president further hailed the U.S. Constitution for fostering religious liberty and respecting religious practice, which he said allows Muslims to observe Ramadan in America.
"The Constitution also furnishes varied opportunities for all Americans to deepen their understanding of the human soul," he noted.
Trump also released a Ramadan statement in May 2017 in his first year as president, following previous presidents who have issued such statements.
This year's Ramadan falls at a time of high tension in Gaza over the U.S.'s decision to move its embassy to Israel's capital, Jerusalem.
Sixty-two Palestinians were killed on Monday — 52 being Hamas fighters — in violent protests in Gaza against the embassy's opening. Protesters set kites on fire to burn Israelis' land where they landed, threw Molotov Cocktails, and set tires on fire to block the view of children and teenagers sent to the frontlines to cut through the barbed wire fences at the border.
Israel has accused Islamist terrorist group Hamas of pushing civilians toward the frontlines of the protests. Before the clashes, Hamas officials said families of those killed would receive $3,000 each and those injured would get a payment of between $200 and $500.  
In December 2017, when Trump first announced that the embassy would be moved to Jerusalem, Muslims around the world took to the streets to protest.
Hundreds chanted "Jerusalem is Arab" and "America is the head of the snake" in the Jordanian capital of Amman, while U.S. flags and effigies of Trump were burned in the Pakistani city of Peshawar.
Thousands chanted against the U.S. and waved Palestinian flags outside of the American embassies in Malaysia, Indonesia, and other Muslim-majority nations.
Despite the Ramadan call for peace, Christians, Muslims minorities and non-Muslims in some Islamic-majority nations face increased risk of attacks during the holy month. Last year, more than 1,620 people were slaughtered during Ramadan in Islamic terror attacks.
David Curry, president of the persecution watchdog group Open Doors USA, said on Sunday that Westerners "can hardly imagine a holiday that is accompanied by intense and justifiable fear, but Christians in some predominantly Muslim countries often experience increased persecution during this time."