Trump to Announce DACA Decision, Priorities on Immigration on Tuesday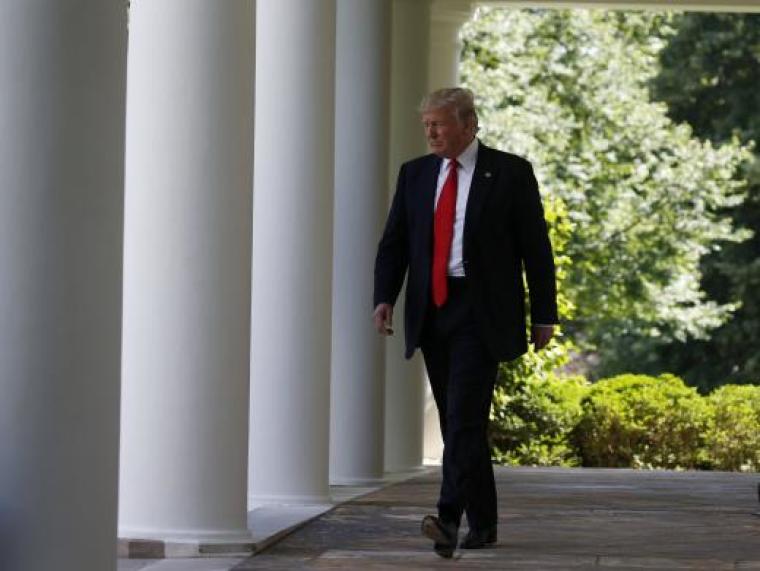 President Donald Trump is expected to announce on Tuesday his decision to end or continue the Obama-era Deferred Action for Childhood Arrivals program, which temporarily protects immigrants who were brought to the United States illegally when they were children, according to the White House.
White House Press Secretary Sarah Huckabee Sanders said the president's decision is likely on Tuesday, The Hill reported.
Trump initially promised to end the DACA program, but later indicated he will reconsider the decision.
"The president's priorities of immigration are to create a system that encourages legal immigration and benefits our economy and American workers," Sanders said. "The president has been very clear he loves people. He wants to make sure that this decision is done correctly. So that's what he's doing now, finalizing that part."
Fox News quoted an anonymous source as saying that Trump may end the program but will allow so-called "dreamers" currently in the program to stay in the U.S. until their work permits expire.
If the program is fully ended, it would affect nearly 800,000 DACA recipients.
Some evangelical leaders want President Trump to continue to protect immigrants.
The Evangelical Immigration Table, a coalition of evangelical organizations and leaders who advocate for immigration reform that is "consistent with biblical values," sent three letters last month to Trump, Senate Majority Leader Mitch McConnell, R-Ky., and Speaker of the House Paul Ryan, R-Wis., calling for the protection of DACA recipients.
"We carry particular concern for the future of these dreamers because they have much to offer America. They were brought here without their consent, and in most cases the U.S. is the only home they have known," the letter reads. "We know that these young people who stepped forward in good faith are not threats to America. By enrolling in DACA, they already have submitted to screening for criminal activity and potential threats to national security."
The letter asserts that the because of the DACA program, recipients are studying at American universities and "creating jobs for American workers."
The letter was signed by Russell Moore, president of the Southern Baptist Convention's Ethics & Religious Liberty Commission; Samuel Rodriguez, president of the National Hispanic Christian Leadership Conference; Leith Anderson, president of the National Association of Evangelicals; and Scott Arbeiter, president of the evangelical refugee resettlement agency World Relief.
Rodriguez asserted in a statement that "dreamers are not bargaining chips."
"[T]hey are America's sons and daughters, and right now, they urgently need our support. NHCLC has worked diligently, often behind closed doors, urging the president to move away from his campaign promise to rescind DACA on day one," Rodriguez said. "The human toll that will be unleashed by rescinding DACA is potentially devastating. This is, and always has been, an issue centered upon the sanctity of human life. As a pastor, I cannot sit idly by while the federal government threatens to forcibly separate families by deportation."