Tullian Tchividjian Says Christian Leaders Disappear When They Fall, but Gospel Allows Him to Be Seen at 'Most Embarrassing Worst'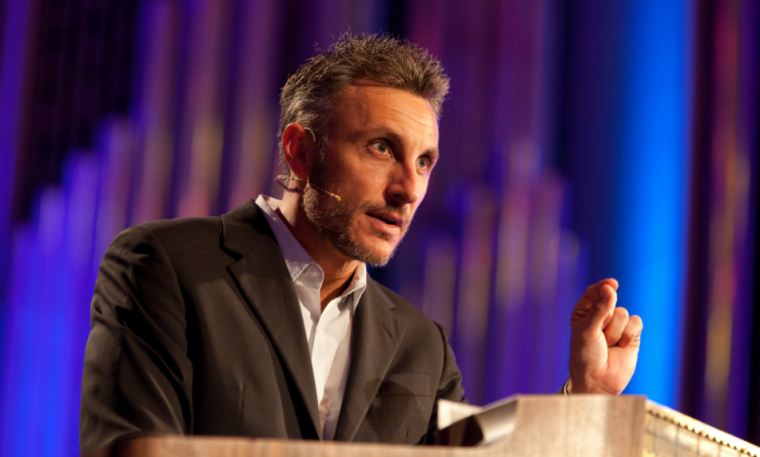 Tullian Tchividjian, the former pastor of Coral Ridge Presbyterian church in Florida, has said in a message to his supporters that although many Christian leaders often disappear when they fall from grace, he believes the Gospel message allows him to be seen at his "most embarrassing worst."
"What typically happens when a Christian leader falls is that they disappear and only reappear when they're strong and shiny again. No one ever sees them in their broken and weakened condition. When we do this, we send the message that Christianity is only for good and strong and clean people," Tchividjian said in a Facebook post.
"But believe it or not, Christianity is not about good people getting better. It is, rather, good news for bad people coping with their failure to be good. The message of the Christian faith is that because Jesus was strong for us we are free to be weak," he added.
In a follow-up post, the grandson of famous evangelist Billy Graham wrote: "The Gospel sets me free to let you see me at my most embarrassing worst."
The pastor resigned from Coral Ridge in June after admitting to an affair, and said that his family have been overwhelmed by the ordeal. He has said that he will not hide from what happened, however, and has been open about his faults and the trials he is going through.
Tchividjian has admitted that he never thought he would be unfaithful, and realizes why some people commit suicide.
"It's one thing not to be shocked at other people's sins. That was the one thing I was convinced I would never do. I knew that I could be lured by this or that or the other, but I always had my guard up. I knew that that (adultery) was a career killer, at least in my experience with pastors and church leaders," Tchividjian said in an interview with William Vanderbloemen for a new podcast series.
The pastor revealed that he has struggled "with anger, with frustration, anger with God, anger with my wife, anger with the church, trying in some way shape or form to alocate blame for my bad decision on something or someone outside of me."
Reflecting on the breakdown of his marriage, he said that he started to believe his "own press" for his success as a pastor, and became a different person.
"God opened up a lot of doors, gave me a significant platform, writing books, television stuff, traveling, conferences, I became a different person. Not consciously. I don't think anyone who knew me well, would have thought ... but very, very subtle and tempting to believe your own press," Tchividjian said.
The pastor has said that he is relying on Jesus throughout the ordeal, which he described as a "nightmare."
"My family and I are, at every imaginable level, overwhelmed. What life will look like from here on out is completely unknown to us. And that scares me. But we are alive and not without hope. We are certain that better and brighter days are ahead," he said in a previous Facebook message.