Tupac Shakur's Letter From Prison Reveals Rapper Broke Up With Madonna Due to Race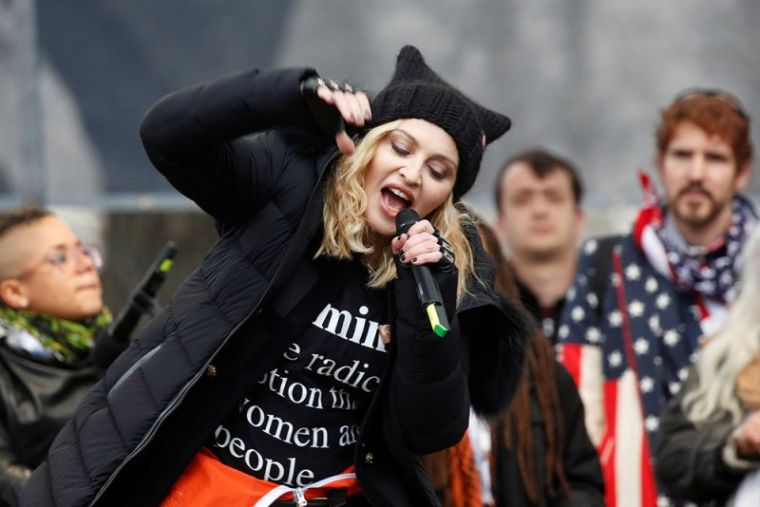 Tupac Shakur's old letter to Madonna that made its rounds online last week revealed why his relationship with the singer came to an end. The letter, which was written in January of 1995, will be auctioned off later this month.
In the letter, which was first reported on by TMZ, the former popular rapper poured out his heart and apologized to Madonna for having to end their relationship because of race. According to him, he was worried that some people might think negatively of their relationship since Madonna was white and he was black. The letter was written 22 years ago by Shakur while he was behind bars. A year after that, he was killed.
"For you to be seen with a black man wouldn't in any way jeopardize your career, if anything it would make you seem that much more open and exciting. But for me, at least in my previous perception, I felt due to my 'image,' I would be letting down half of the people who made me what I thought I was. I never meant to hurt you," the rapper said in his letter.
He then admitted that he was hurt when he saw an interview of her where she mentioned something about dating rappers. He told Madonna that her words cut him deep, especially since he did not know she had dated rappers aside from him. "It was at this moment out of hurt and natural instinct to strike back and defend my hurt and ego that I said a lot of things," he wrote.
Towards the end of the letter, Shakur asked Madonna to understand his position as a young man and to visit him so they could see each other and talk personally. He also told her how he had grown spiritually and mentally since their breakup.
Shakur's letter will be put on the auction block on July 19. The auction will run until July 28 at Gotta Have Rock and Roll.