Turkey Bombs Christian Iraqi Village 'Under Pretext' of War With Kurds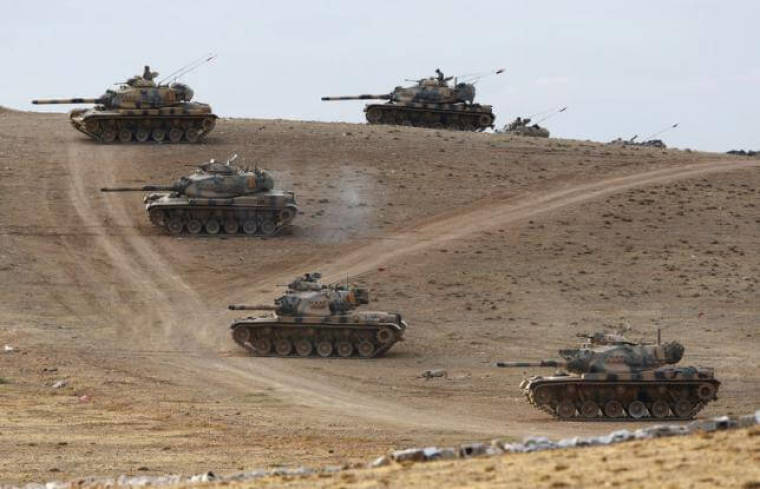 The Turkish army has bombed the Iraqi border village of Sharanish, home to many Christians, Chaldeans and Assyrians, under the supposed pretext of its ongoing war with the Kurdish PKK.
Fides News Agency reported Monday that the bombings took place over the weekend, creating panic and forcing many to flee to the city of Zakho in bitter cold conditions. Reports have not yet revealed the number of victims, but the Patriarchate of Babylon of the Chaldeans condemned the attack as "totally unjustified."
"The attack was carried out under the pretext of the fight against the positions of the Kurdish PKK (Kurdistan Workers' Party)," Patriarchate Louis Sako said.
He added that the Turkish government must "respect the lives and property of the population."
AINA News also confirmed the attack on the Upper Sharanish village, noting that nearly 25 Assyrian families had to flee in panic. At the same time, it pointed out that the Muslim village of Lower Sharanish was not targeted.
Turkish ground forces and warplanes have been invading Iraq since September as part of a "short-term" operation to hunt down Kurdish rebels that Turkey accuses of carrying out bomb attacks in its territory.
Turkish Prime Minister Ahmet Davutoglu said at the time that the campaign is aimed at clearing out rebel stronghold.
"Those mountains will be cleared of these terrorists. Whatever it takes, they will be cleared," Davutoglu said.
The PKK rebels have been fighting Turkey, an American NATO ally, since the 1970s, in an effort to establish and independent Kurdish state.
A two-year ceasefire was broken back in July following an Islamic State suicide bombing attack near the Syrian border, which led to mutual recriminations between Kurdish fighters and Turkey.
The clashes between the two sides have led to over 40,000 deaths since 1984.
Fides pointed out that Christians have been directly caught in the crossfire on a number of occasions, and in the 1980s the same village of Sharanish was completely devastated due to a military campaign carried out by the Iraqi army against the Kurds.
The fall of Saddam Hussein's regime allowed for a part of the original Christian population to return to the village, which was also a means to escape much of the anti-Christian violence that had gripped major cities such as Baghdad and Mosul.
Sharanish was also home to dozens of Christian families who fled the Nineveh plains in 2014 due to advancement of the Islamic State.
Back in November, Turkey's military shot down a Russian Su-24 jet that it claimed was violating Turkish airspace, which casued a signficant political row with Russia. U.S. Ambassador to NATO Douglas Lute claimed at the time, however, that intelligence information backed Turkey's explanation of the events.