Turkish Earthquake 2011: Hundreds Feared Dead After Powerful Earthquake Rocks Eastern Turkey (PHOTOS)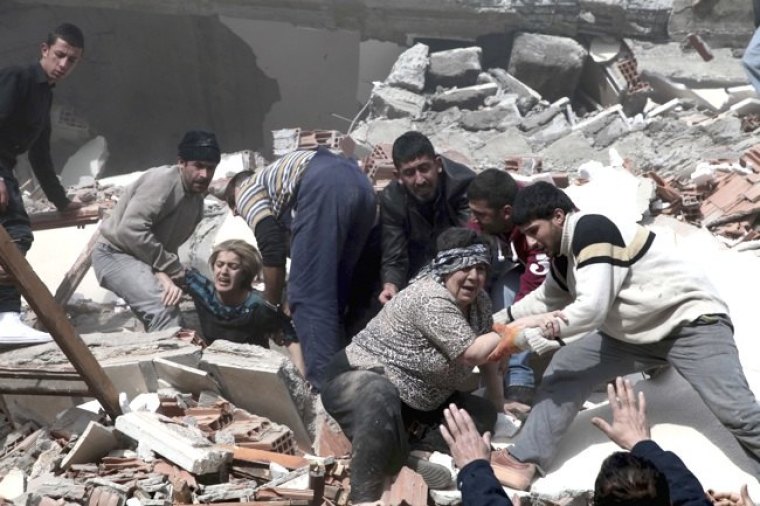 A powerful earthquake, registered at magnitude 7.2 on the Richter scale, has possibly killed hundreds of people in Eastern Turkey Sunday morning, with officials estimating that as many as 1,000 people may have actually been killed.
The earthquake struck at 10:41 in the morning local time, according to the U.S. Geological Survey, and was centered in the city of Van, Turkey.
Reuters has reported, citing officials and eyewitnesses, that possibly 1,000 people were feared dead and that dozens of buildings collapsed during the quake, knocking down phone and power lines in the southeast region of the country.
News reports, video footage and images have shown rescue workers trying to free people trapped beneath the rubble in Van as well as in surrounding areas, some located near Turkey's border with Iran.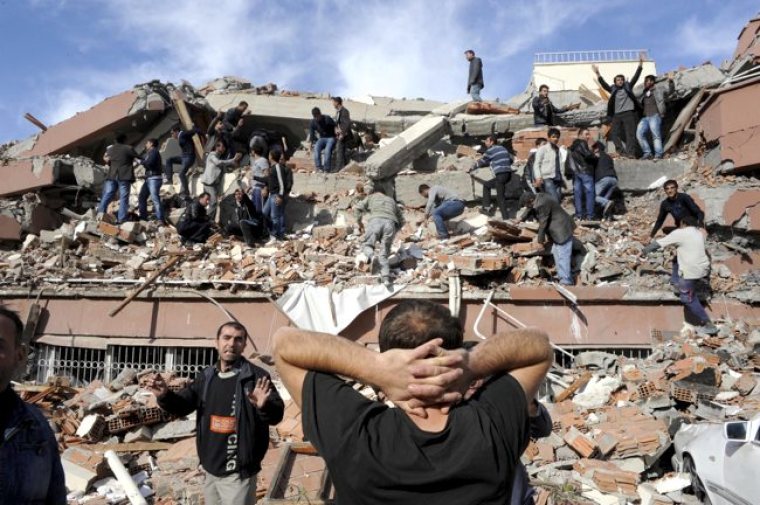 The Associated Press reports that state-run TRT television has reported that 45 people were killed, although other news outlets have reported that at least 60 people have been confirmed as dead from the massive earthquake thus far.
However, Turkish scientists have estimated that up to 1,000 people may have died in the temblor because of subpar housing standards in the area and also because of the earthquake's size, AP reports.
News reports indicate that Ercis, a city of 75,000 in the mountainous province of Van close to the Iranian border, was hardest hit due to being located on a fault line. The area is one of Turkey's most earthquake-prone areas, according to AP.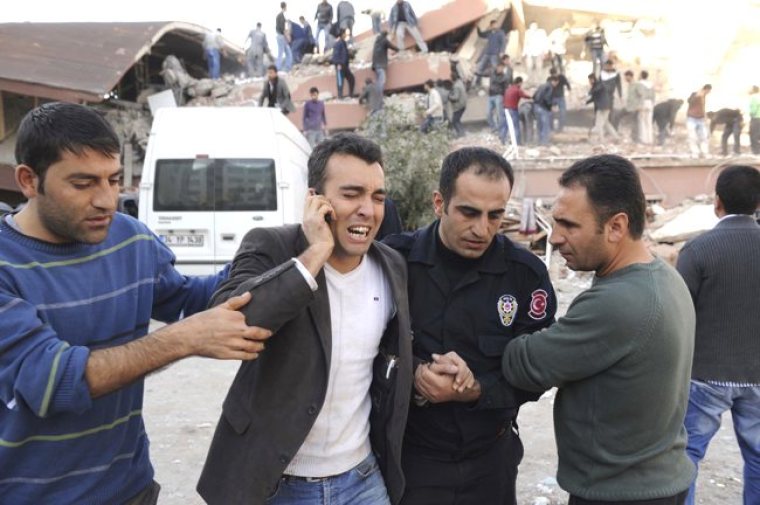 AP also notes that it is believed that as many as 80 buildings have fallen in Ercis alone, and that a dormitory and 10 buildings in Van have also collapsed, according to the Turkish Red Crescent.
"We estimate around 1,000 buildings are damaged and our estimate is for hundreds of lives lost. It could be 500 or 1,000," Kandilli Observatory general manager Mustafa Erdik said at a news conference, according to Reuters.
Zulfukar Arapoglu, the mayor of Ercis, told news broadcaster NTV, "A lot of buildings collapsed, many people were killed, but we don't know the number. We are waiting for emergency help, it's very urgent," according to Reuters.
VIDEO: Rescuers scramble to reach earthquake victims in Turkey's Van: