Tyler Perry's 'Hell Hath No Fury Like a Woman Scorned: The Play' Exclusive Clips Released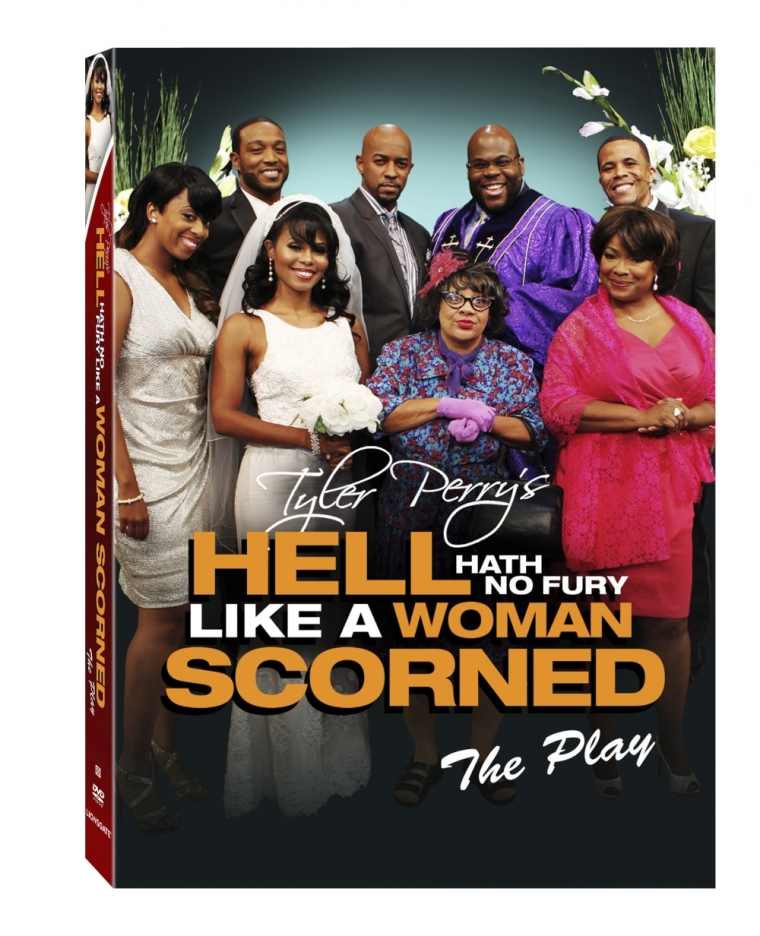 Tyler Perry's latest project, "Hell Hath No Fury Like a Woman Scorned: The Play," will be released on DVD on Tuesday, Nov. 25, and The Christian Post has an exclusive clip readers can watch here.
The film, which was taped in front of a live studio audience, is a reproduction of the play with the same name. It was performed in front of more than 50 cities across the United States and stars Patrice Lovely and Cheryl "Pepsii" Riley as well as newcomers Muhammad Ayers, Monica Blaire, Zebulon Ellis and Ray Lavender.
All work together to tell the story of a woman (Anita) who seemingly has it all: a successful career, loving family, and financial success. But, according to her best friend, Anita is missing out on a good relationship with a loving man. That all changes during a fateful encounter online, which leads to a rushed marriage and an unhappy relationship. Anita suddenly finds herself fading away simply to meet the demands of her husband.
"Hell Hath No Fury" is an inspirational, faith-based story of losing and finding yourself during a tumultuous period. It features a talented cast of singers and actors to help tell the story. Riley and Lovely have worked with Perry before on other projects.
Perry is known for his deep faith, which has been the focus of several of his projects, even if that is not obvious. One of his more controversial characters was on "The Haves and the Have Nots" on OWN Network.
"I did not want to write the perfect Christian—because I don't know any," Perry said at an event for the show last month. "There was only one, and it was Jesus. But on this earth, I feel like people have put so much emphasis on trying to be perfect that nobody wants to strive or even look towards Christianity."
"Hell Hath No Fury Like a Woman Scorned: The Play" is available on Nov. 25. For more information, click here.