Tyrese Gibson Asks Fans to Suggest Scripture for Jesus Sculpture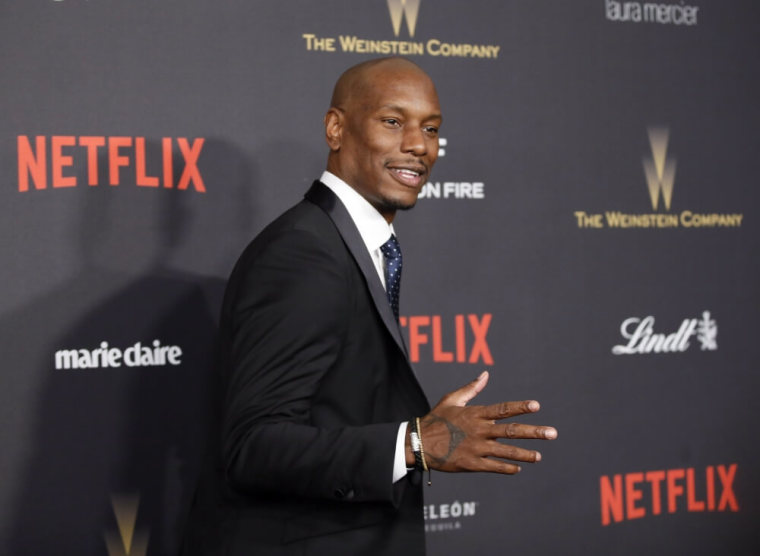 Tyrese Gibson has made his vision for a sculpture inspired by Jesus Christ come to life, and now he's calling for fans to find a scripture that coincides with it.
Gibson, the 38-year-old singer-songwriter and star of the "Fast and Furious" action movie franchise, took to Instagram to give over 7 million followers a glimpse of the sculpture that he conceptualized. The entertainment mogul revealed that the statue is his very first design which he named Love Angel.
"It's God surrounded [by] angels - if you can think of a scripture that goes with this image what would it be," he questioned fans before detailing his vision for the work of art. "... When I open my first movie studio this statue is going to be a huge tourist attraction for the Christian faith believers from around the world. Notice how Jesus is in the middle and he's surrounded by angels and it's ALL in the shape of a cross."
While Gibson is responsible for the vision, artist Kevin Chambers brought that vision to life by physically creating the sculpture. Gibson made sure to thank the artist when revealing the design to his social media followers.
"Shout to @kevinsculpture you're just so freakin talented," he wrote. "Thank you for taking the ideas that [were] bouncing around in my head and bringing them to life."
Gibson often shares his faith with fans, including the emotional impact that a visit to Israel left on him nine years ago.
"Praying at the wailing wall in Israel - as a born again Christian son I was so moved by this and I also went to float in the Dead Sea and couldn't believe what I had experienced," Gibson said.
In a 2014 Facebook post, Gibson shared more memories from his Israel trip.
"I went to visit Israel many years ago.... Praying in Palestine in the exact area where they wrapped Jesus Christ after he died.....," he wrote. "#MyMostPowerfulPrayer I'm about #WorldPeace #Love and #God .... Spread love.... Always... God bless our WORLD!!!"