Tyrese Gibson Praises God for Restoring Relationship With Ex-Wife, Daughter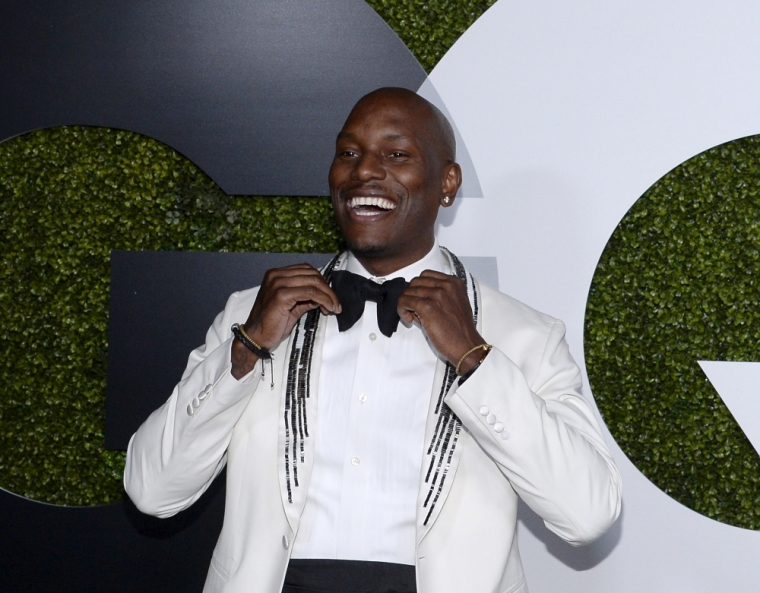 Tyrese Gibson and his ex-wife, Norma Mitchell, have had a messy past, but the entertainer says God and the power of prayer has restored their relationship.
Gibson, who is best known for his racy R&B music and his role in the "Fast and Furious," has become a motivational speaker of sorts through his social media videos. In an Instagram post on Monday, Gibson revealed that he and the mother of his child have made up after years of being at odds with eachother.
In the post, the Grammy-nominated singer praised God for bringing him and Mitchell together in peace for the sake of their daughter, 8-year-old Shayla Somer Gibson.
"You're looking at an answered prayer. ... We prayed and made peace on behalf of our daughter. Seeing the joy that has came over our daughter's life and energy brings me to tears every time," Gibson captioned the family photo. "She's so much more focused in school and her overall energy is just amazing because she doesn't feel torn between two parents. I have to remind all of you of the power and presence of God. After praying and praying and praying, God showed UP and showed OUT. We will never be again but we will always be a family. From the Gibson's to you and yours. #Amen."
For years, there were rumors of alleged domestic abuse in the couple's marriage. And the couple spent a lot of time in family and divorce courts feuding over custody of their daughter. But Gibson has assured his fans that their past conflicts are over and they looking ahead to the future.
In a post earlier this month titled, "Night on the town with #TheGibsons," The "Furious 7" actor shared: "This is a space that I've prayed for — for seven years if WE could make peace on behalf of our daughter anybody can. If you don't know God you need to get to know Him and love Him for yourself — on very personal and intimate levels talk to him - speak your heart OPENLY and He will listen - you may pray for things and expect results now - but it's all about God's timing," The California native wrote.
He went on to say, "The power of God is REAL. This year alone I witnessed my believed mother come back to life out of being on breathing tubes on life support to her walking and talking on her own again. ... And now this? Don't ever question the power of the Lord Jesus Christ — just the look on our little girl's face says it all."
In an interview with Power 105.1's Angie Martinez Gibson said the couple's sole reason for getting married was because Mitchell was pregnant and he wanted to keep her in the U.S.
"That marriage was a marriage, but it wasn't really a marriage. … She's from London, and we had a baby on the way. When immigration is calling you gotta do what you gotta to do so that someone you have a child with doesn't get banned for 10 years. I did it to keep her in the country," Gibson told Martinez.
Gibson first emerged on the R&B scene in the late '90s and since then has become a household name known as Tyrese. He made his acting debut alongside Taraji P. Henson in the 2001 film, "Baby Boy." Gibson now often talks of his faith during his motivational rants on social media, and has clearly stated that he believes Jesus is the remedy to cure the insistent desire for relevance, fame and fortune.