Tyrese Gibson Says Prayers for Clarity About Mother's Alcoholism Have Been Answered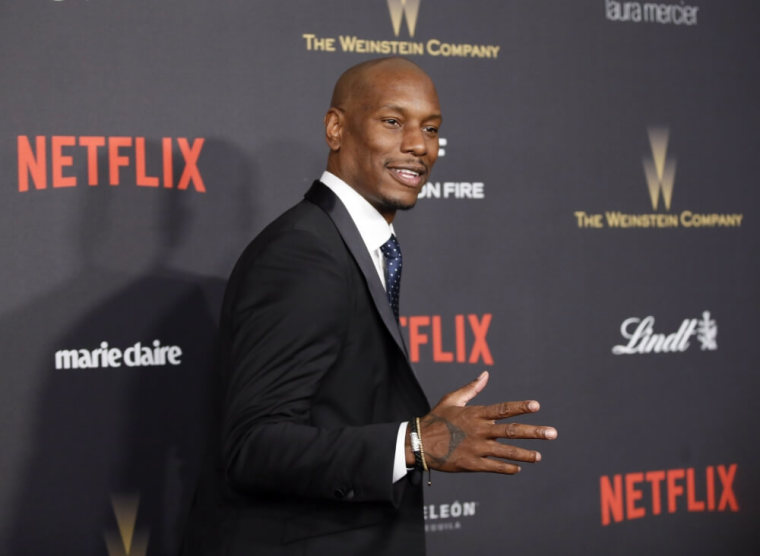 Tyrese Gibson says his prayers for clarity have been answered concerning his mother's struggles with alcohol abuse.
The "Fast & Furious" franchise actor and R&B singer best known by the mononym Tyrese gifted his mother Priscilla Gibson with a house to celebrate her 11th year of sobriety on Wednesday. On Thursday, Tyrese decided to post an image with his mother, revealing that he finally understood that she is not the person who hurt him as a child.
"My mother introduced me to the Lord my mother showed me what love is, she's also the only one who has ever broken my heart so I thought....... It's very easy to THINK of your parents as the actual problem because of what THEY're saying and doing while drinking or using drugs........," he wrote on Instagram. "My prayers for clarity has been answered... That was NEVER my mother who said and did those things...."
He added, "that was a women under the 'influence.'"
The entertainer went on to credit Jesus for bringing his mother back to a place where he could trust her.
"The mother that I know that raised me before the drinking started was always in church, always sweet to everyone, always giving, and in most cases giving to those who in my opinion didn't deserve it...... So blessed to know that this same JESUS brought me my mother back," he wrote. "The memories of what was said and done are slowly fading away [because] a mother would never ever do that to her Baby Boy..Mother I will echo this around the world that I forgive you."
One day before the heartwarming message, Tyrese posted a video showing off the house that he was gifting his mother. In the post, he reflected on some trials that they overcame due to her alcohol abuse.
"If there's an award in heaven for forgiveness, having compassion towards those who have broke your heart and let you down over and over and over again...... I hope God doesn't skip over me," the singer and actor wrote Wednesday. "[My mother] was an alcoholic for 27 years substance abuse KILLED my childhood... Today Oct 11th marks 11 years of my mother's sobriety."
Earlier this year, Tyrese appeared on the 100th episode of Pastor Creflo Dollar's show, "Your World," with his wife Samantha Lee Gibson to reveal that he overcame an imperfect childhood.
"I really could not explain the mental emotional physical psychological abuse that had took place in my house. My mother was an alcoholic for 27 years, my father was an alcoholic and crackhead," Tyrese revealed to the pastor and talk show host. "There was something inside of me that I felt greater than my circumstances."