UAE's Christian Churches Growing Despite Threat of Eradication in Middle East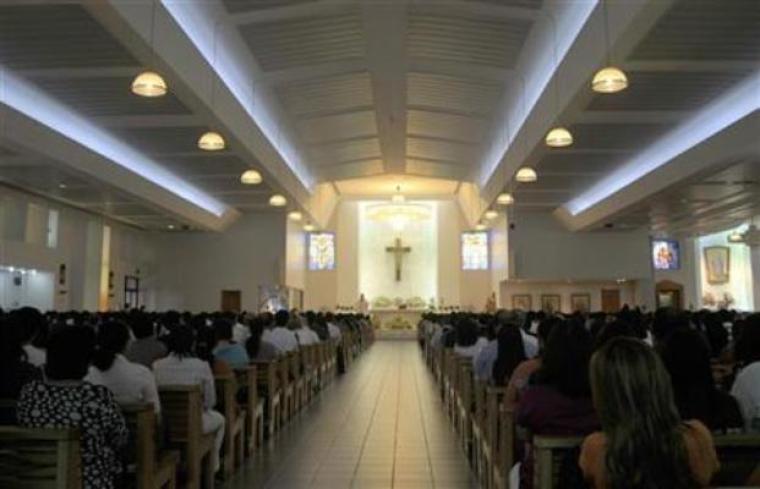 Christian churches are growing in the United Arab Emirates (UAE), despite the threat of Christianity being eradicated in the Middle East.
Every Friday, the Mushrif neighborhood in the UAE teems with people rushing to attend church services. While Muslims make their way to the local mosque, Roman Catholic Christians hurry to attend mass at the adjacent St. Joseph's Cathedral and St. Andrew's church, according to The Star.
The situation in the UAE presents a sharp contrast to the recently reported threat to the Christian population in the Middle East. A new study conducted by the charity group Aid to the Church in Need says Christians could be totally eradicated from the Middle East in 10 years, unless something is done to curb the persecution in the continent, Fox News reports.
The peaceful co-existence of Muslims and Christians in the UAE is an important factor in the growth of Christian churches in the region. 10 years ago, there were only 24 churches, but now the U.S. State Department says there are already 40 churches in the UAE, the report details.
"We have 16 services on the weekend and 14 services during the week. It is happiness for me to see such a church in the desert," The Star quotes Father Ani Xavier of the newly opened St. Paul's Church in Musaffah. "God has blessed us in this part of the world to live in safety and do our missionary work."
Most of the Christians in the UAE are expatriate workers. Out of the 8 million residents in the nation, only nine percent are Christians and the rest are Muslims. Despite the tiny population of Christians, they receive major support from the emirates' rulers. Bishop Paul Hinder of the Roman Catholic Church's Vicariate of Southern Arabia said the top leaders usually donate land and waive the water and electric bills of the churches.
While the world has largely watched from the sidelines while Christians are being persecuted and forced to renounce their faith, the UAE is implementing extra security measures to make sure that no churches are attacked. These precautions are part of the emirate's goal to maintain the safety of foreigners who live and work in the place.