UFC News 2016: Ronda Rousey Hosting Saturday Night Live; UFC, Gennady Golovkin Both Book Madison Square Garden For April 23rd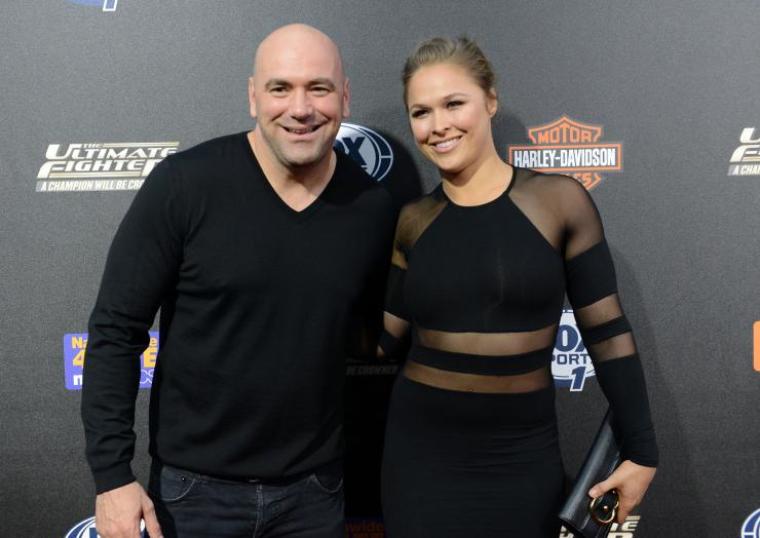 Former UFC bantamweight queen Ronda Rousey has been named as the host of the January 23rd episode of Saturday Night Live.
"Rowdy" first made the announcement a few days ago, through a post she made on her personal Instagram account.
"Beyond excited/nervous/honored to host @nbcsnl #jan23rd hopefully you'll be watching and laughing either at or with me that night," Rousey wrote in the caption of her post.
It would be Rousey's first public appearance since new champion Holly Holm knocked her out last November 15th at UFC 193. Holm's second round head kick stoppage victory marked Rousey's first professional mixed martial arts loss since she began her career.
She currently holds a win-loss slate of 12-1, with 12 victories by stoppage.
In another report from MMA Fighting, Rousey will be the third prizefighter to host the said show, alongside former heavyweight champion George Foreman and former undisputed middleweight champion "Marvelous" Marvin Hagler.
She will also be joining the list of other athletes that have previously hosted the show, which includes Michael Jordan, Wayne Gretzky, Lebron James, and Tom Brady, just to name a few.
Rousey is slated to make her UFC return at UFC 200, which is scheduled to take place in July. According to UFC top management, it would likely be a rematch with Holly Holm.
Meanwhile, both the UFC and Gennady Golovkin have booked the Madison Square Garden in New York City for April 23rd. In a report by Dan Rafael for ESPN, "GGG" is slated to make his mandatory title defense against Tureano Johnson in a non pay-per-view HBO event at the Garden on the said date.
In another report by Mookie Alexander for Bloody Elbow, the UFC also has their sights set on holding UFC 198 in the same venue on the said date, possibly for the light heavyweight title fight between champion Daniel Cormier and former champion Jon Jones.
This, despite the fact that professional mixed martial arts has yet to be legalized in the state of New York. The report adds that the UFC's Plan B for UFC 198 would the Honda Center in Anaheim, California.