Ugandan Woman Murdered by Muslim Mob for Sharing Christian Faith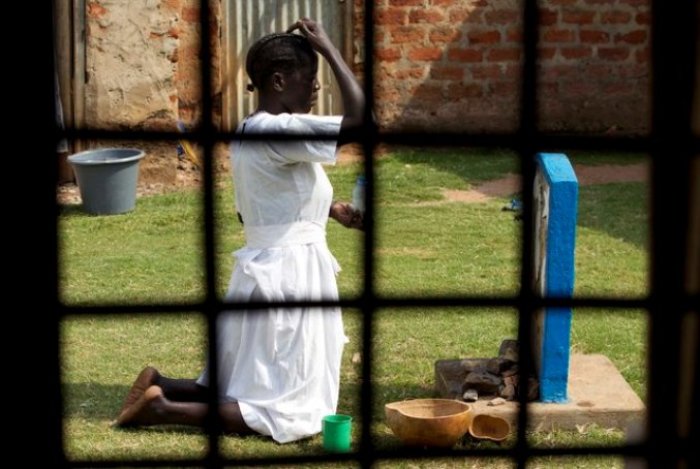 A Ugandan woman was murdered by a Muslim mob for continuing to share her Christian faith even after her family had been warned to stop doing so.
Mamwikomba Mwanika, a Christian mother of eight, last week opened the door of her home in Kalampete village to see a mob of Muslims who wanted to see her husband and reminded her that they have already been warned to stop preaching about their faith. The crowd reacted angrily when they learned that the Ugandan woman's husband was not home, and she was dragged outside and beaten to death, according to a Morning Star News cited by Christian Today (CT).
"Your husband has followed the religion of his brother, and we had warned you people to stop these activities," CT quotes the mob's statement to Mwanika. "But our message has landed on deaf ears."
George Mwanika, the Ugandan woman's husband, is also a Christian. Last month, his brother Samson Nfunyeku was killed for also sharing his faith and debating with Islamic scholars, the Gospel Herald reports.
Based on Mwanika's teenage daughter's account to the Morning Star News, the mob of Muslims dragged her mother out of the house. The Ugandan woman's husband and neighbors later found her 100 meters from her doorstep lying in a pool of blood. They brought her to the hospital but she died before reaching the facility, the report details.
Uganda is mostly a Christian country, but there are some places in the eastern region that are dominated by Muslims. Authorities have already warned about the proliferation of Islamist extremism in the country as a consequence of the army's involvement in the fight in Somalia against Al-Shabab terrorists.
In the wake of the incident, the Ugandan woman's husband said he knows her attackers are still looking for him, but he is contending for God's protection. He is also praying that God will continue to grant him the courage to share the gospel to more people and demonstrate Jesus' love to them.