UK Church Appoints Nonbinary Transgender Man as Associate Pastor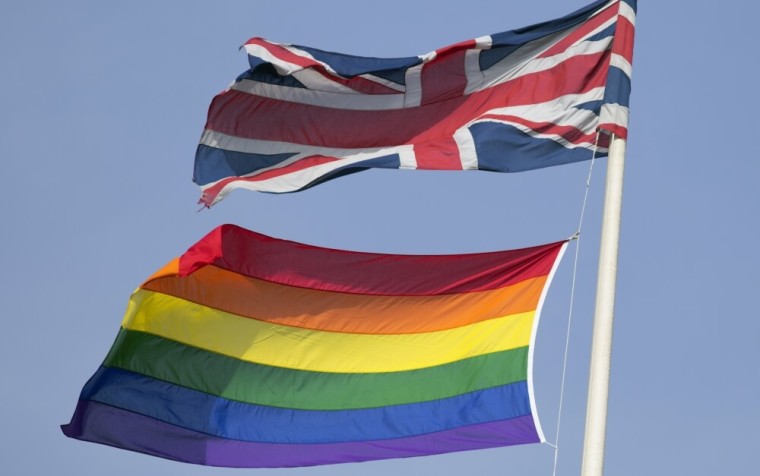 A church in Britain has appointed a transgender man, who says he is neither exclusively male nor female, as a new associate pastor.
The Rev. Peta Evans, who identifies as a non-binary, has been named as an associate pastor by the Village Metropolitan Community Church in Brighton, according to Premier.
"Returning to Brighton, I am excited to serve again in the community which first welcomed me and supported me in both my ministry journey and my gender transition," Evans was quoted as saying. "I would love to see the sincere passion and integrity of The Village MCC reach out even more widely to people of all ages, gender identities and walks of life."
He added, "I am also enthusiastic about reclaiming the Bible from those who have tried to make it a weapon against those who are different, and I'm starting a group for trans people to do just that, ReTranslation, to look at the text for themselves without past interpretations getting in the way."
The Village MCC describes itself as "a Christ inspired community that celebrates diversity and embraces relational faith," which it defines as a "faith that relates to the world around us with love, acceptance and openness. Respecting all people, animals and nature as part of God's diverse creation."
According to the denomination's website, Metropolitan Community Churches was founded in 1968, and "has been at the vanguard of civil and human rights movements by addressing issues of race, gender, sexual orientation, economics, climate change, aging, and global human rights."
It adds, "MCC was the first to perform same gender marriages and has been on the forefront of the struggle toward marriage equality in the USA and other countries worldwide."
In June, the Northern Illinois Conference of the United Methodist Church in the United States also ordained a non-binary transgender, M. Barclay, to the position of provisional deacon.
"For so long, I've longed to be a pastoral presence in the world — and certainly you can do that without a collar — but we have ordination for a reason, and part of that is that I can publicly identify as a pastor now," Barclay stated at the time.
Meanwhile, a lesbian bishop of the UMC is still in office months after the denomination's highest court ruled that there should be a process to remove her.
In April, the United Methodist Judicial Council ruled 6–3 that Bishop Karen Oliveto's election to oversee the Mountain Sky Area of the UMC violated the Church's ban on noncelibate homosexual clergy.
Charmaine Robledo, spokeswoman for the Mountain Sky Area, told The Christian Post earlier that "it is inaccurate" to say "there is a process of removal of Bishop Oliveto from her position as bishop in The United Methodist Church."
"The Judicial Council's decision in April upholds her nomination, election and assignment," said Robledo, adding that Oliveto recently began "her second year as the Episcopal leader of the Mountain Sky Area."