UK High Court Allows Mother to Euthanize Severely Disabled Daughter; Joni Eareckson Tada Says Judge's Decision 'Terrifying'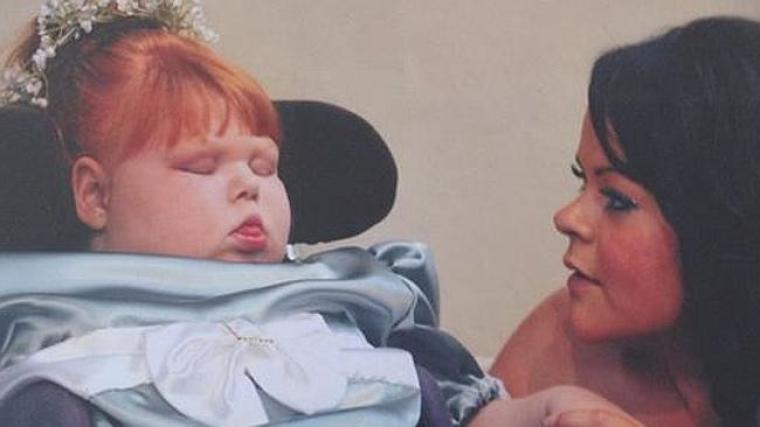 The decision by a United Kingdom High Court judge to allow a British mother to legally euthanize her 12-year-old daughter, who was suffering from a host of non-life threatening disabling disorders, is drawing strong criticism from many disability advocates who say the decision sets a dangerous precedent that will allow guardians of other disabled people to do the same.
In August, Charlotte Fitzmaurice Wise legally authorized the euthanasia of her daughter, Nancy, after she successfully petitioned the U.K. High Court to allow her to end her daughter's pain and misery.
Nancy, who was born blind and diagnosed with hydrocephalus, meningitis and septicaemia, suffered constant pain and was never able to talk, walk, eat or drink on her own. Her condition required 24-hour hospital care, where she could only be fed, hydrated and medicated through tubes.
The burden of Nancy's illness caused Charlotte to quit her nursing job so she could be devoted full time to supporting her daughter. But when Nancy's agony became too much, and pain killing measures like morphine stopped numbing the pain, Charlotte issued a plea to the high court. Justice Eleanor King empathized with the mother and granted her request to end her daughter's life because she ruled that Nancy had no quality of life.
Justice King's decision marks the first time that the British court system has allowed for a child, who was not on life support or diagnosed with a fatal illness, to be euthanized through the medical system. Fourteen days after the court gave its approval, Nancy died after Charlotte ordered doctors at London's Great Ormand Street Hospital to pull Nancy's tube and withhold her nutritional fluids.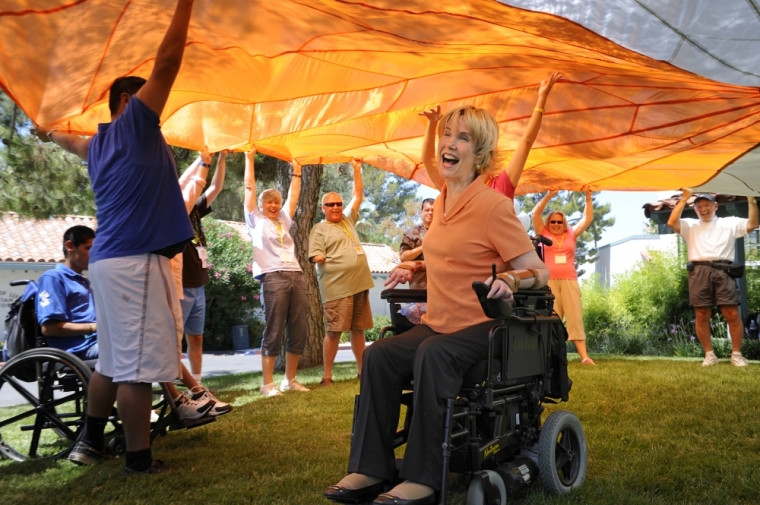 Disability activist Joni Eareckson Tada, who is a quadriplegic, author and founder of Joni and Friends International Disability Center, said that the court's decision to allow Fitzmaurice Wise to euthanize her daughter based on Nancy's poor quality of life will "open the door" for other guardians to euthanize their loved ones based on something as subjective as "quality of life."
"The judge's statement sets a precedent that quality of life now becomes a measuring rod as to whether or not a child with a disability should live or die. That's horrific. That's terrifying," Eareckson Tada said in an interview with The Christian Post. "In the future, I wonder how many other subjective issues may sway another judge's opinion in the life of somebody like Nancy, or perhaps even less disabled physically and mentally than Nancy. This swings open a door to similar actions against other people with disabilities simply based on the fact of distress, the inconvenience, the cost, the discomfort, all of which are subjective issues."
Nancy said there are many people that have the same functional disabilities that Nancy did and they are capable of living happy lives.
"I have many, many friends, whose functioning ability, is much like Nancy's: they can not talk, eat, walk, they are on ventilators. They are happy people," Eareckson Tada said. "Now we are going to look at somebody whose functioning ability is [limited] and say that their life is not worth living?"
Although Nancy died in August, the news of the court's permittance of the euthanasia has just recently surfaced when Fitzmaurice Wise did an interview with the Sunday Mirror detailing her decision to go through with the euthanasia. Although she is happy that her daughter is out of misery, Fitzmaurice Wise said that she doesn't think she will ever be able to forgive herself for euthanizing her daughter.
"I miss my beautiful girl every day and although I know it was the right thing to do, I will never forgive myself," Fitzgerald Maurice said.
Eareckson Tada said that the fact that Fitzgerald Maurice said that she might not ever forgive herself is an indication that the mother did not have much support around her to lead from making that decision.
"What is heartbreaking about it is that the mother, in her statement, said that she will never be able to forgive herself. That's a terrible burden for a woman to carry," Eareckson Tada said. "It seems to me that the only people that were speaking into the mother's life were right-to-die advocates, and I am convinced that she had the proper resources, the proper support, the proper peer counseling, the proper networking with other parents, it would have been a different story."
The Autistic Self Advocacy Network also issued a statement criticizing the judge's decision to allow for Nancy's euthanasia. The statement further criticized media outlets who have sensationalized the mother's choice.
"The media coverage surrounding this case has been extraordinarily irresponsible, implying that the child's disability should justify a decision that her life was unworthy of living," the statement said. "ASAN is concerned that the voices of people with disabilities with similar support needs were not heard in this discussion. Many people with disabilities who utilize feeding tubes or experience other conditions similar to those Nancy Fitzmaurice face live in the community and do not feel that their lives are not worth living."
Political blogger Cassy Fiano of Live Action News wrote that the precedent set by the court could lead to "thousands upon thousands" of disabled kids being wrongly euthanized by their parents, who will claim their child's quality of life is poor.
"We cannot allow it to become acceptable to kill a person because they are disabled, or because someone feels they can decide whether their quality of life is good enough to merit their continued living," Fiano wrote.