'Abortion Has Killed 10 Times More People Than War,' Ukrainian Catholic Leader Decries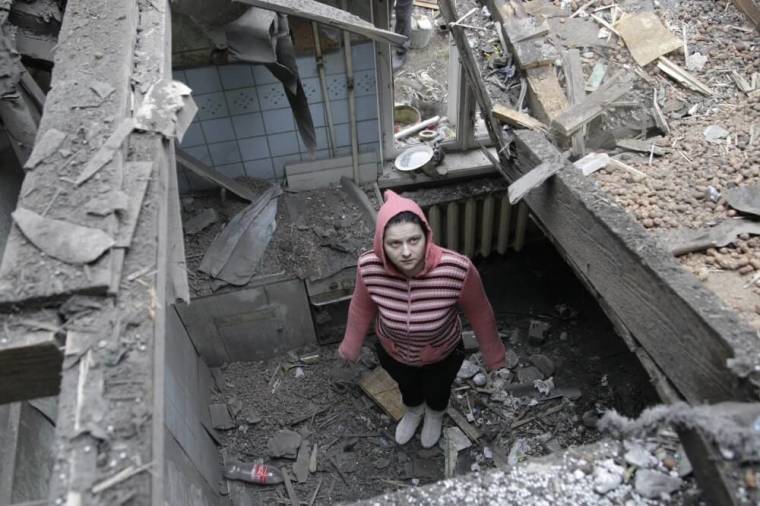 Major Archbishop Sviatoslav Shevchuk of the Ukrainian Greek Catholic Church has decried the practice of abortion, arguing that it has killed 10 times more people than his country's ongoing war with pro-Russian rebels.
"How many new 'Herods' there are today, who not only kill children after their birth, but have gone further … there are so many unborn children [killed] today," Shevchuk said last week during the Eastern celebration of Christmas, Catholic World News reported.
The Archbishop further warned that Ukrainian people are facing "enslavement" in the face of gender ideology.
"Pope Benedict XVI said this ideology is very similar to previous ones that were destroying states, nations," Shevchuk added.
Benedict XVI spoke out on the dangers of society trying to redefine concepts like marriage and gender on a number of occasions throughout his papacy, and in December 2012 warned that "the very notion of being — of what being human really means — is being called into question."
Like in most European countries, abortion in Ukraine remains legal in the first 12 weeks of pregnancy, with later requests examined on a case by case basis.
The eastern regions of Ukraine have been gripped by violence and pro-Russian rebel attacks for the past two years, and no end to the conflict is yet in sight.
Shevchuk has in the past warned that without a peaceful resolution, the crisis in Ukraine will only get worse, and has pleaded with the Vatican to show greater support for his country in its time of need.
"I would have expected a lot more involvement by the Vatican — the time for cautious diplomacy is at an end," the Archbishop said back in October, according to Catholic News Service.
"The fact that 70 percent of Ukrainian army regulars fighting against separatists and Russian soldiers have Russian as their mother-tongue shows the unity of our people and our army. What we are seeing is a foreign invasion of Ukrainian territory by Russian troops," he added.
Horror stories from Ukraine in 2015 told of starving elderly citizens "throwing themselves from windows and bridges," with Auxiliary Bishop Jan Sobilo of Kharkiv-Zaporizhia warning that not since World War II has Ukraine seen so much poverty and destitution.
Back in September, the United Nations said close to 8,000 people have been killed in the fighting so far, though the number of casualties has risen since.
Former Vatican nuncio to Ukraine Archbishop Thomas Gullickson said in October that unless the country receives international help, it is in danger of becoming "a kind of Somalia in the middle of Europe."
"Ukraine desperately needs support from abroad, so it doesn't become a so-called failed state — this risk is unfortunately very great," Gullickson said.
"I hope the world, and especially the countries of Western Europe, will overcome their resistance and do the same as was done after World War II with the Marshall Plan. No one waited till all Nazis were behind bars — they began immediately to rebuild Europe."