'Uncharted 4: A Thief's End' Latest Trailer Given a 'LittleBigPlanet' Makeover That Took 3 Hours to Make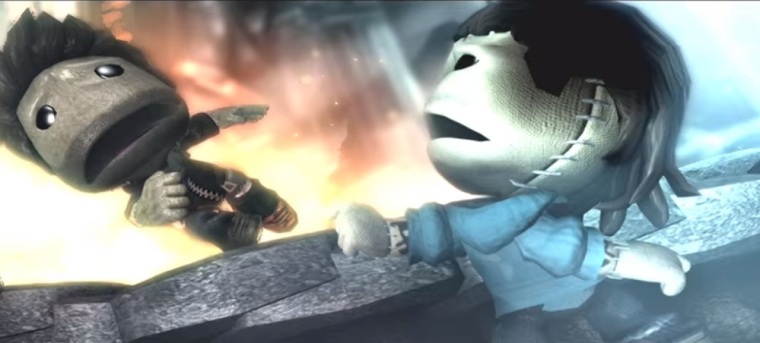 One creative gamer, who is obviously a fan, recreated the latest trailer of "Uncharted 4: A Thief's End" in "LittleBigPlanet" in the PS4, showing once again how creative and customizable the latter game can be.
On Wednesday, Dec. 30, Disarmed TV uploaded the 30-second clip on YouTube. Since then, it has been taken up by various media publications and has been viewed more than 30,000 times as of this writing.
The "LittleBigPlanet" remake stayed true to the original video. It recreated the "Man Behind the Treasure" scenes complete with Sackboy as "Uncharted 4's" protagonist Nathan Drake, the golden coin, the bad guys, Drake's brother Sam, fires, and the ground falling down.
Speaking of a follow-up video, the man behind Disarmed TV shared that it took him a total of three hours to make the "Uncharted 4" video on "LittleBigPlanet" — two hours to build everything and another hour to review and replay it to make sure it was similar to the original trailer. He adds that the entire level took up half of a thermometer. Thermometer is an indicator of how full a "LittleBigPlanet" level is.
Disarmed TV's "Uncharted 4" trailer remake joins a growing list of creative "LittleBigPlanet" levels. One such level is the fellow "Uncharted"-inspired "Unhearted: Drakes Misfortune 2." Other "LittleBigPlanet" levels based on other video games include the "Resident Evil"-inspired "Resident Sack (FPS)," "Assassin's Creed Brotherhood," a "God of War Demon Skull" level, a level on "Metal Gear Solid" Theme Song, and even a level called GP Pacman Maze.
The "Man Behind the Treasure" trailer was shown during the premiere of "Star Wars: The Force Awakens." It teases the story behind Naughty Dog's upcoming game "Uncharted 4: A Thief's End," which has been delayed twice. The game is scheduled to release on April 26, 2016.