Unhappy Wife Must Stay Married, UK's Highest Court Rules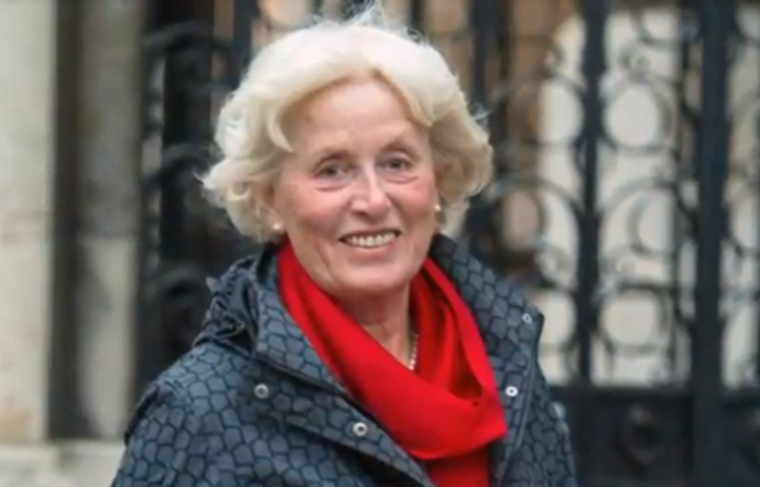 A 68-year-old woman in Worcestershire, England, who tried to end her 40-year-old marriage to her 80-year-old husband because she is unhappy, must now stay married after the U.K.'s highest court rejected her appeal because her husband refuses to split.
"The appeal of Mrs. Owens must be dismissed. She must remain married to Mr. Owens for the time being," a Supreme Court judge, Lord Wilson, said in the majority ruling Wednesday, according to the Guardian. "Parliament may wish to consider whether to replace a law which denies to Mrs. Owens any present entitlement to a divorce in the above circumstances."
The decision, according to the BBC, means that the now "devastated" Tini Owens "cannot move forward with her life" and will have to wait until 2020 to get a divorce when she meets a five-year separation requirement.
Under laws in England and Wales, a divorce can only be granted if there is adultery, unreasonable behavior or desertion. It can also be granted if couples have lived apart for more than two years and they both agree to the divorce. If they can't agree to the divorce, they must live apart for at least five years before it is granted.
"Hugh Owens takes no pleasure from this process which has impacted on the private family life of him and his wife," her husband's solicitors said in a statement.
They argued that he should not be "unfairly criticized for attempting to save his marriage."
His wife had alleged that their marriage had broken down irretrievably and that he had behaved in such a way that she could not reasonably be expected to live with him.
Hugh Owens argued, however, that if their marriage had irretrievably broken down it was because his wife had an affair, or because she was "bored."
The couple got married in 1978 and lived in Broadway, Worcestershire, with two children who are now adults. Tini Owens had an affair and first considered a divorce in 2012. They never separated, however, until February 2015.
The case of the Owens has now sparked a debate in the U.K. on whether the divorce laws need to change.
"England and Wales currently lag far behind other countries with their divorce laws and there is a strong mood for reform, which includes the introduction of 'no-fault' divorces," Caroline Elliott, a partner at law firm Shakespeare Martineau told the BBC.
And Resolution, an organization that represents 6,500 lawyers working in family law, is supportive of the change.
"Resolution intervened on behalf of Mrs. Owens because we believed that under the current law there should be a way to free her from a marriage that is clearly over," Nigel Shepherd, the body's former chair and longtime campaigner for no-fault divorce, told the Guardian.
"In practice, our current laws can often create unnecessary conflict in divorce – forcing couples to blame each other when there is no real need, other than a legal requirement, to do so. For over 30 years Resolution has been campaigning for a system fit for a modern age, where separating couples are treated like responsible adults and supported to resolve their differences as amicably as possible," he added.
Hugh Owens, in the meantime, is hoping that his wife will change her mind and return home.