US Catholic Leaders Launch Committee to Combat America's 'Original Sin': Racism
US Catholic Leaders Launch Committee to Combat America's 'Original Sin': Racism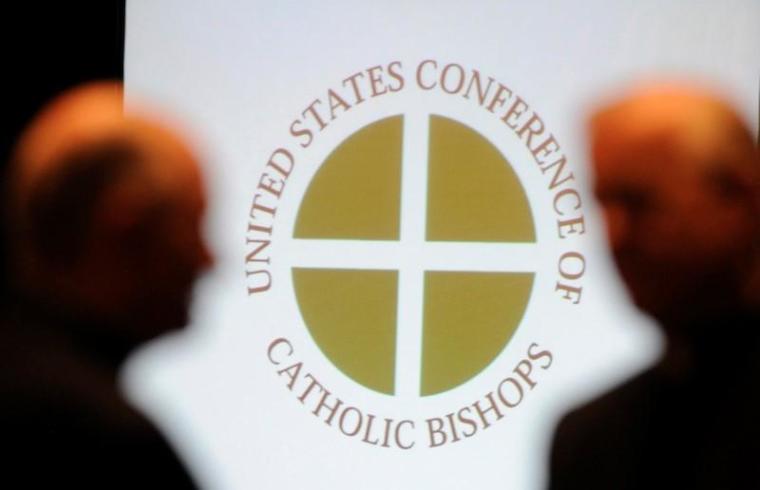 U.S. Catholic leaders have announced the creation of a new committee against racism, America's "original sin."
Bishop George Murry of Youngstown, Ohio, who will chair the U.S. Conference of Catholic Bishops' ad hoc Committee Against Racism, said it's "the highest structural response possible" from the bishops.
"The times demand it. Our Gospel demands it," Murry said Wednesday, according to the National Catholic Reporter.
"Recent events reveal yet another reminder of what can be traced back to the original sin of the United States: racism."
Catholics and evangelicals from churches across the nation have denounced the violence seen earlier this month in Charlottesville, Virginia, where white supremacist groups and leftist Antifa supporters clashed during a rally protesting the removal of a statue of Confederate Gen. Robert E. Lee from Emancipation Park.
One person was killed in the violence when a Neo-Nazi sympathizer rammed his car into a crowd of counter-protesters.
The "Unite the Right" rally was organized by Jason Kessler, a former supporter of Barack Obama and an Occupy Wall Street protester-turned-alt-right activist, whose right to demonstrate on Aug. 12 was defended in federal court by the ACLU of Virginia and the Rutherford Institute.
Texas pastor and best-selling author Max Lucado also said in a statement last week that judging a person according to skin color is an "ancient sin."
Others, such as evangelist Franklin Graham, insisted that one race is not superior over another.
"God created mankind in His image and He loves us. The Bible tells us that, 'He made from one man every nation of mankind to live on all the face of the Earth,' and 'God does not show partiality.' The venomous hatred we saw displayed in #Charlottesville should repulse all Americans. It should take us to our knees in prayer for hearts to be changed. He alone can forgive and heal our land," Graham wrote.
Cardinal Daniel DiNardo of Galveston-Houston, President of the U.S. Conference of Catholic Bishops, also condemned the violence in Charlottesville.
"The abhorrent acts of hatred on display in Charlottesville are an attack on the unity of our nation and therefore summon us all to fervent prayer and peaceful action," Di Nardo said.
Murry explained earlier this week that a national summit of religious leaders will be one of the new committee's top goals, looking to tackle the "evil of racism."
"This is not a task for a small and select group," he said, requesting that "people of faith pray for this effort and ... all people of goodwill join us."
"Solidarity must be accompanied by action, especially now," he added.
Murry, who also chairs the bishops' Committee on Catholic Education and serves on its Committee on International Justice and Peace, said that racism has continued to haunt America for "far too long."
"The main responsibility of the Church is to communicate the message of Jesus Christ," he said. "Here we have a social problem, racism, that needs to be enlightened by the Gospel. That is what the committee will try to do."
Previous Catholic ad hoc committees established by the bishops' conference have centered on the defense of marriage, put together in 2008, and on religious liberty, in 2011.