US Permanently Cuts Number of Cuba Embassy Staff Members, Cites Brain-Damaging 'Health Attacks' as Reason for the Move
The U.S. has decided to drastically cut down the staffing at its Cuba embassy in Havana, owing to an unresolved issue with alleged "health attacks" against its diplomats. On Friday, March 2, Donald Trump's administration announced that they are making their decision permanent.
Aside from cutting off about two-thirds of its embassy staff in Havana, the Trump administration has also expelled 17 diplomats from Cuba who were assigned in the U.S., according to Reuters.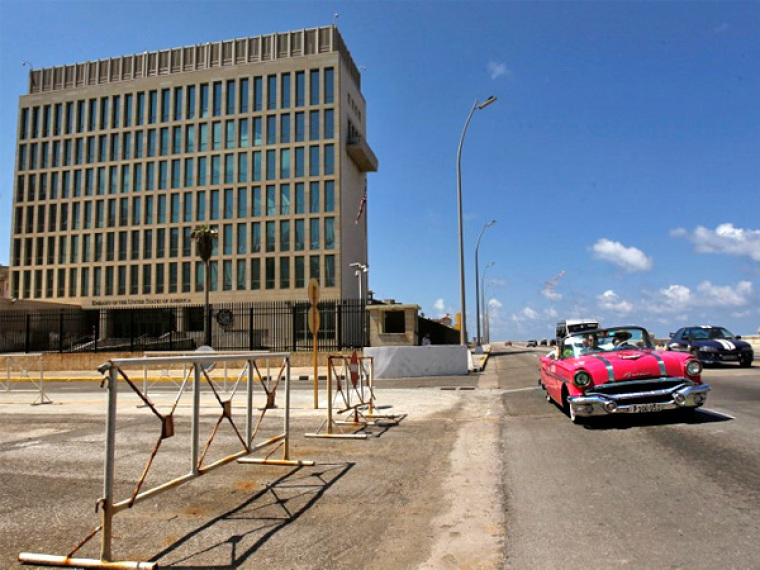 The "health attacks," which occurred from late 2016 to August 2017, left injuries to the brain and neural networks in the affected Americans, leaving them with dizziness, memory problems and hearing issues, according to a medical case report via Ars Technica.
"The embassy will continue to operate with the minimum personnel necessary to perform core diplomatic and consular functions, similar to the level of emergency staffing maintained during ordered departure," the State Department said in a statement late last week.
The decision to permanently slash its Cuba embassy staff does not bode well for budding U.S.–Cuban relations, especially with the island nation venturing out of a Castro-led presidency for the first time in six decades.
The State Department argued for their decision, saying that with an unexplained condition harming at least 24 Americans in Cuba as of late October last year, the U.S. has little recourse on how to protect them.
By law, the State Department can only order diplomats off their station for a maximum of six months, as the Associated Press, via the New York Times, pointed out.
But with the new decision, making the staff reductions permanent effectively keeps the diplomats from returning to Cuba. This comes just in time too, as the six-month period expired on Sunday, March 4.
On top of that, the U.S. has also issued a travel warning, asking Americans to reconsider a trip to Cuba given the recent developments. The staff reduction, as well as the advisory, has hampered not only Cuba's tourism economy but also halted visa processing for Cubans who wish to go to the U.S.