VaShawn Mitchell Says New Album 'Secret Place' Has 'God-Given Int'l Sound That Will Change This Generation'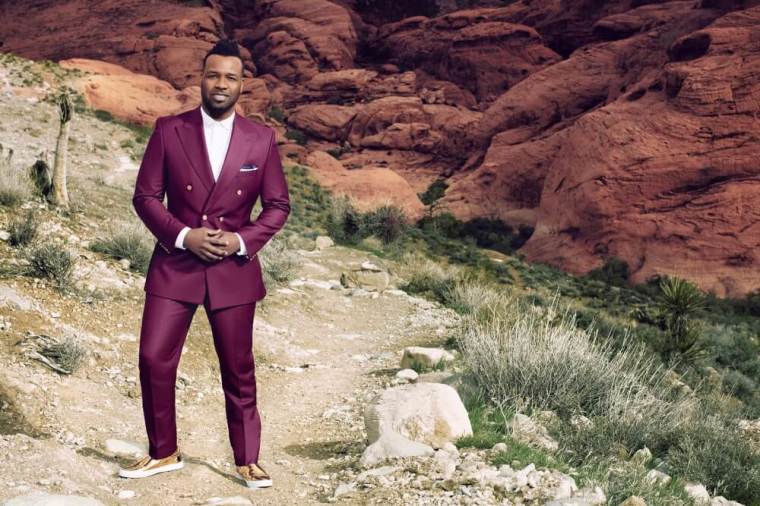 VaShawn Mitchell isn't making album sales and Billboard chart placement a priority with his seventh album, Secret Place.
The six-time Stellar Award and two-time Dove Award-winning singer and producer is focused on obeying a call from God to release an international sound with his new album that was recorded during a worship experience in South Africa.
"I believe that in the music industry this album, this body of work, this message, as long as it's released to the world internationally, I will have accomplished what it is God wants me to," Mitchell told The Christian Post. "That's what it's all about. God has given me an international sound that will change this generation."
The veteran singer-songwriter who's known for his popular Grammy-nominated gospel song "Nobody Greater," believes his international sound can raise the bar even higher by impacting people all over the world.
"I purposely wanted to create an international sound that can be sung all over the world. 'Nobody Greater' and things like that can get picked up all over the world, but I purposely wanted this music, this sound that's being recorded to become international," he told CP. "[My other records] were more focused on songs and not sounds."
Aside from just another high energy and encouraging project, Mitchell believes his decision to record in South Africa with artists from the region made each song quite an experience.
"It's a body of music to encourage and inspire this generation, but because it's live in South Africa its actually even more blessed. We did it live and the experience in the room, I believe, added to the experience of the project," he said. "Whenever I talk about it, I talk about the experience and not just the songs, because each song has a life of its own. I'm looking forward to sharing this with the world."
Along with some African artists, Mitchell also welcomed famous faces in the industry BeBe Winans and Tasha Cobbs to record with him.
"People don't have to be nice to be honest. I was humbled and honored for their support. Bebe Winans is my mentor, of course, and Tasha Cobbs is like a sister to me, I've produced her records. And so this is more relationship than anything else."
While Winans has been his mentor, Cobbs has become a close friend to Mitchell. When he decided to remake the classic "Nobody Greater" on his album, both contributed to a remixing of the record that is nothing short of a spiritual experience for the singers.
It's been two years since Mitchell's last album, but that doesn't mean he has taken a break from the industry. Even though people may not hear the worship leader-turned-gospel music singer's voice on a song, that doesn't mean he's not hard at work in the industry.
Since his 2014 album Unstoppable, Mitchell has been working behind the scenes producing records for the likes of Cobbs. The continuous industry work outside of his own album may be what's keeping him connected to God in a way that inspires his own music.
"While I'm preparing or while I'm not preparing [for my own album], I'm trying to get to that secret place between me and God where I can hear what to do and what not to do," he said. "It's always movement when you're doing work in the Lord and I think that that's where it comes to me."
Mitchell is constantly working to tap into the sound that God has called him to create, but it took some time and tough lessons for the Chicago native to be obedient. During a time when he spent the same amount of time in clubs as he did in church, a 20-year-old Mitchell ended up in jail.
It was there that Mitchell was able to recognize the importance of becoming serious about his walk with God.
"I had to spend a few days in the county jail in Chicago. I was driving on a suspended license," he revealed. "I was still directing the choir in my church and I was traveling. I heard God clearly say, 'You're either going to live for me or abort your destiny.'"
Mitchell decided to take the road paved by God.
"From that day forth I began to purposely turn my life around. It was life changing just to have that experience and to understand there are different roads we can take," he said. "Our future is dependent on the road we choose."
Now, 20 years later, Mitchell is working hard to do his part in an industry that many believe is not thriving as it once was. But for the singer-songwriter, it's important to continue to push through to create sounds of worship.
"I would look at it and say the gospel music industry is exactly where it's supposed to be today. As we continue to change, we find success today is not what it was 10 years ago," he said. "If success is selling a lot of records and that's what our goal is then that's what we do. But if the success of it is making sure we try to put out great gospel music that is changing lives, then that's what we do as well."
For more information about VaShawn Mitchell, click here.