Veteran Suspended From Job for Writing 'God Bless America' in Email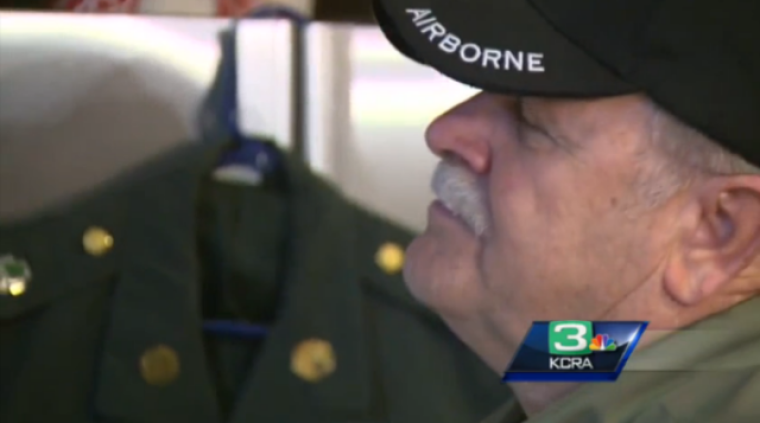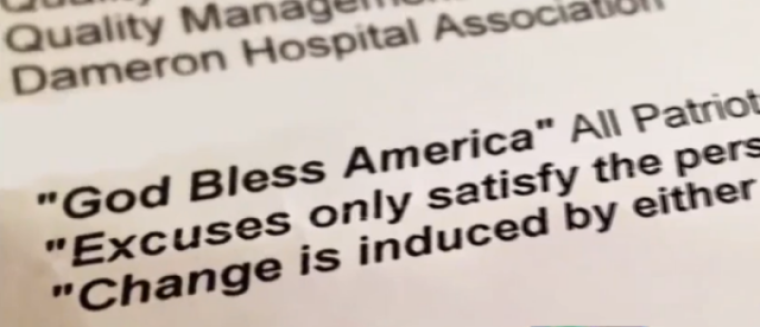 View Photos
Boots Hawks, a retired U.S. Army veteran, was suspended without pay from his job just before Veterans Day for including the phrase "God Bless America" under his company email signature.
According to Hawks, who has worked at Dameron Hospital in Stockton, Calif., for 10 years, he complied with his supervisors' request that he stop using the religious phrase as one of the quotes under his email signature, but informed them that he would also seek legal counsel about the situation.
"I believe in America and I believe in God so strongly, and I believe that America needs the blessing." Hawks told KCRA-TV last week.
Upon his return to the office the next day, Hawks found that both his computer password and locker combination had been changed, and that he was subsequently suspended for two days without pay.
Hawks said his supervisors told him he "was going to be put on administrative leave, immediately…"
The Pacific Justice Institute, an organization that defends citizens' civil rights and religious freedoms, is representing Hawks and sent a letter to Dameron Hospital administration last week, seeking an apology for the 20 year Army veteran.
"We have evidence that those types of messages came from management themselves," said Matthew McReynolds, staff attorney for PJI, about the religious phrase that Hawks' has been using as part of his email signature for more than a year.
According to a statement released by PJI, the hospital's management "sought to further clarify their position [and] retreated on the reasons for their actions, while continuing to insist that 'God Bless America' be banished from emails."
The statement continued: "A Dameron human resources official noted that they no longer considered Mr. Hawks to have been insubordinate, while leaving open the possibility that he may have been disruptive and disrespectful. The hospital also agreed to restore his pay for the two days he was placed on administrative leave, while awkwardly insisting that administrative leave implied no punishment and carried no stigma. The hospital continues to insist that Mr. Hawks refrain from including 'God Bless America' at the bottom of his emails."
Brad Dacus, president of PJI, added, "We view the hospital's response as a retreat from some of their earlier positions, but clearly they have a long way to go toward making this right. We will continue to press for fair and equal treatment of Mr. Hawks' speech. No one – least of all a veteran—should be censored for fear that someone will be offended by their patriotism."
In his interview with Stockton local media, Hawks said he believes Dameron Hospital provides "fantastic care to people" and he doesn't like that his situation is bringing negative attention to the medical facility.
"I hate to see that publicity and I don't mean this to be bad publicity. I just see that we need to have justice done."
The Christian Post contacted the Pacific Justice Institute for comment, but a response was not received by press time.