Village Church Pastor Matt Chandler Reveals Minor Was Sexually Assaulted at Kids Camp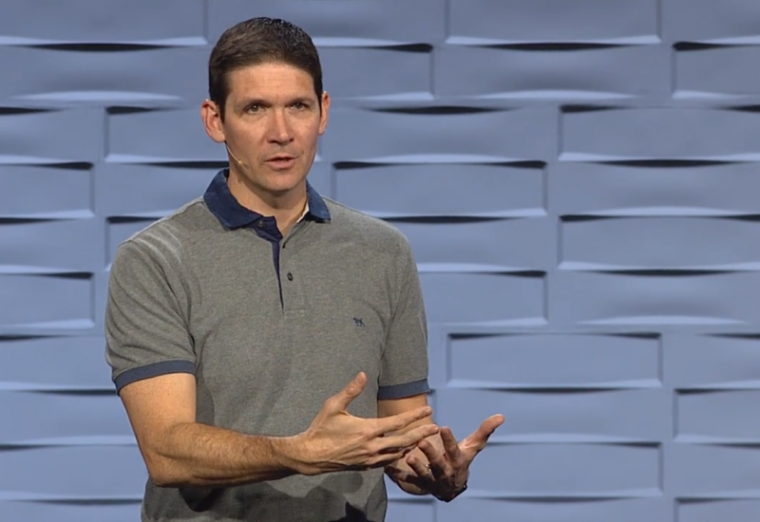 Matt Chandler, pastor of The Village Church in Highland Village, Texas, revealed on Sunday that police are currently investigating a sexual assault allegation involving a minor from his church. The incident reportedly occurred at a camp for kids held six years ago.
"The investigation is regarding information that has come to light about the 2012 Mount Lebanon Kids Camp that The Village Church attended. The Cedar Hill Police department, under the direction of Detective Michael Hernandez, is investigating a report of sexual assault by an adult against a minor at the camp," Chandler said to his congregation, reading from a prepared statement. "Earlier this year, the minor came to a place where it was possible to verbalize the memory of what happened for the first time through ongoing therapy. Detective Hernandez has been investigating the case since that time."
While they are only investigating one case of assault at this time, Chandler said they have tried reaching out to every family that participated in the camp to inform them of the investigation.
"If you are the mom or dad of a kid that was at the 2012 camp, we had a meeting Monday night with Detective Hernandez to inform you of this, if somehow you slipped through the cracks of that, will you please accept my apologies on that, we did all we could with the database trying to go back six years, and find you and inform you, we already realized, even though we had another meeting Wednesday night, we didn't want you to send your kids to Focus without knowing this information," he said. "So, if we missed you, I just hate that you're just hearing about this right now, in this space, please forgive me for that, know that we did the best we could, to try to loop you in to that Monday meeting."
He further stated that "no persons of interest" in the investigation have access to children at The Village Church but he did not say if any of the persons of interests were ever affiliated with the church.
"We would not allow anyone who is under investigation for a crime like this be near children at TVC. We have strong child safety and security practices in place through ongoing training provided by an outside consultant called Ministry Safe. We require all staff and any volunteers who work with children to complete this training. We are committed to doing all that we can to protect our children," he said. "This is heartbreaking news to deliver. The weight of it leads us all to a pleading with Christ to bring healing, justice and help to everyone involved."
The unidentified family of the minor involved in the case also released a statement in which they said God was giving a "voice to the voiceless" through the investigation.
"We believe the Lord is giving a voice to the voiceless in this situation. He cares deeply for those who carry the false shame that a victim often bears and calls us to cast this false shame at the foot of the cross where the healing love of Christ awaits," the family said.
"The Lord exposes what has been done in the darkness, and He has faithfully brought it to light. As parents, our hearts have at times been angered and grieved beyond measure, but we know we have never been left without hope. Our child and our family have seen the Lord's abounding love in this through the listening ears and tangible hands of loved ones, our church leadership and staff."