Voice of the Marytrs' Tom White's Suicide Confirmed; Molestation Case Closed
The Oklahoma state chief medical examiner's office has confirmed that Voice of the Martyrs executive Walter Thomas "Tom" White killed himself with a toxic mix of drugs in April, after learning that he had been accused of sexually molesting a young girl. In addition, police reportedly have stopped investigating the case that shocked many in White's community and those who support the Christian persecution ministry he served for over 30 years.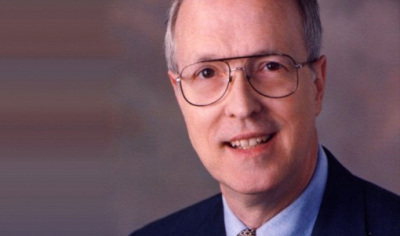 In a toxicology report made available to The Christian Post on Thursday, the Office of the Chief Medical Examiner found that White's death was most likely caused by "acute combined drug (ETHANOL, DIPHENHYDRAMINE) toxicity." In addition to consuming alcohol, White had ingested Diphenhydramine, a common antihistamine sometimes prescribed for insomnia; Zolpidem, specifically used to treat insomnia, was also found in his system.
An investigation had just been launched into allegations of White abusing a 10-year-old girl when the VOM executive director's body was discovered April 18 at the organization's complex near Bartlesville, Okla. The molestation case was closed less than a month after White's passing.
"The case is officially closed," Captain Jay Hastings of the Bartlesville Police Department told the Bartlesville Examiner-Enterprise. "Basically we would be investigating if we were going to arrest someone but obviously, at this point, we're not going to arrest anybody." The publication noted the police department had no "official" protocol for cases in which a suspect under investigation dies.
Hastings added, "We investigate crimes to determine whether or not they happened and whether charges need to be filed. In this case, the person that was listed as a suspect is deceased. There's not ever going to be charges filed."
The Christian Post's request to Hastings for further information on the investigation remained unanswered by press time.
The VOM employees who discovered White's body had also shared with police an apparent suicide note left in the executive's vehicle. There was no indication as to whether the married father of two had specifically addressed the allegations -- Hastings characterized the note as a "goodbye letter."
In the wake of White's death, the Voice of the Martyrs president spoke out, acknowledging the suicide and allegations. James E. Dau shared in a statement published to VOM's website that learning of White's death was difficult and prompted many questions among those involved with the Christian persecution ministry.
"No day in the history of my work at VOM has been more difficult than Wednesday, April 18th," he said, pointing to the day White's body was found. He added that he believed that instead of facing the allegations leveled against him "and the resulting fallout for his family and this ministry, Tom chose to end his life."
He added, however, "Tom deeply loved his wife, his children and his grandchildren. And there's no doubt that he was passionate about serving the persecuted church. As one of our directors stated, 'He truly was a voice for the martyrs.'"
Asked for a comment Thursday regarding confirmation of White's suicide, VOM's Director of Media Development Tom Nettleton said: "The Voice of the Martyrs continues to strive to serve persecuted Christians around the world, and the Lord continues to guide and bless our work."
VOM, a nonprofit, inter-denominational Christian organization found in 1967 to serve the global persecuted church, previously said the alleged molestation did not occur on its premises and that it was unrelated to White's work with the ministry. VOM said it would refrain from publicly commenting on the case in respect of the affected families.
"We have been in continual prayer for the healing and restoration of this child, her family and the White family since the tragic events unfolded last week," the group previously stated. "As you continue to pray for VOM, we hope you'll join with us in lifting up these two families as well. Their pain and suffering is difficult to imagine."
READ: THE SIN AND SUICIDE OF VOM DIRECTOR TOM WHITE - AN OPEN LETTER TO THE YOUNG GIRL HE ABUSED