Mike Pence to Swear on Reagan's Bible, Will Place Hand on 2 Chronicles at Inauguration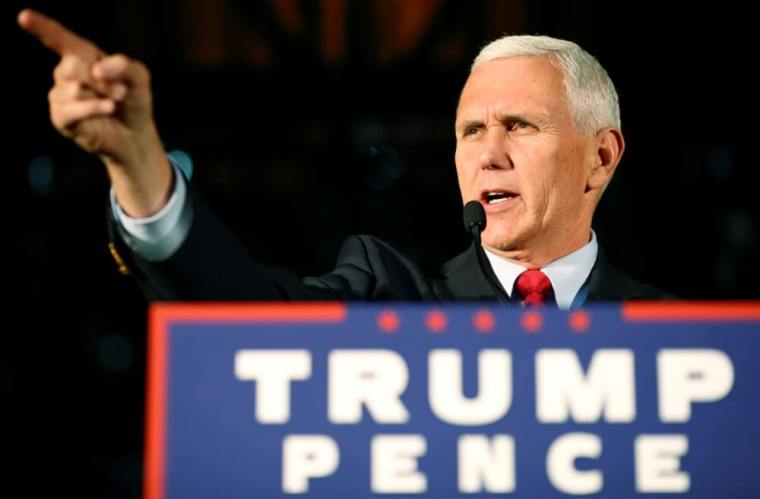 When Vice President-elect Mike Pence gets sworn into office on Friday, he will place his hand on the same Bible and same Bible verse that former President Ronald Reagan used when he took his oaths of office.
The Presidential Inaugural Committee announced in a press release Sunday that Pence, the former Republican governor of Indiana, will be the first public office holder since the 40th president of the United States to be sworn into office using the Reagan Family Bible. Reagan used the Bible to be sworn in as governor of California and during his presidential inaugurations.
"President Ronald Reagan placed his faith in a loving God and the goodness of our country. He set out to change a nation and in doing so, he changed the world. In the march of history, Ronald Reagan's time in office was limited, but his legacy inspired a generation and will continue beyond," Pence said in a statement. "It will be humbling to enter office with President Donald Trump, standing next to my family, with my wife Karen holding the same Bible used by President Reagan when he took office."
During the oath, the Bible will be opened to 2 Chronicles 7:14, which is the same passage that was used during Reagan's inaugurations.
The verse reads:
"If my people, which are called by my name, shall humble themselves, and pray, and seek my face, and turn from their wicked ways; then will I hear from heaven, and will forgive their sin, and will heal their land."
Since the 2016 inauguration marks the first time that the Reagan Family Bible will be out of the possession of the Reagan Family and Reagan Foundation, Andrew Littlefair, a former Reagan aide and current member of the Reagan Foundation's board of trustees, will be responsible for safely transferring the Bible from Los Angeles to Washington, D.C.
The press release also explained that United States Supreme Court Justice Clarence Thomas, the longest serving African-American Supreme Court justice in U.S. history, will deliver the oath to Pence during the inauguration ceremony on Jan. 20.
"It will be my honor to take the Oath of Office to defend our Constitution from a man who has dedicated his life to the same noble pursuit," Pence stated. "Justice Thomas was born into poverty in Pin Point, Georgia. From those humble beginnings, Justice Thomas went on to graduate from Holy Cross College and Yale Law School. He served in the Reagan Administration and was appointed to the federal bench in 1990 and the Supreme Court in 1991 by President George H.W. Bush."
"I have long admired Justice Clarence Thomas and deeply respect his judicial philosophy, dedication to the rule of law, and his historic service on the bench of our nation's highest court," Pence added.
No indication has yet been given regarding what Bible President-elect Donald Trump will use to take his oath nor has any indication been given regarding which Supreme Court justice will conduct Trump's oath.
Last month, the Presidential Inaugural Committee announced that six faith leaders will offer prayers and readings at the inauguration ceremony. Included in those six faith leaders is Billy Graham's son and president of the Billy Graham Evangelistic Association, Franklin Graham, who toured all 50 state capitals in 2016 in an effort to get Christians to vote in the election and participate in the political process.
Florida-based televangelist and Trump's spiritual advisor Paula White and Samuel Rodriguez, the president of the National Hispanic Christian Leadership Conference, will also participate in the ceremony.