Walmart Gets Stuck With Bill From Food Stamp Shopping Spree; Customers Riot When EBT Cards Fail to Work at Miss. Store
Walmart Gets Stuck With Bill From Food Stamp Shopping Spree; Customers Riot When EBT Cards Fail to Work at Miss. Store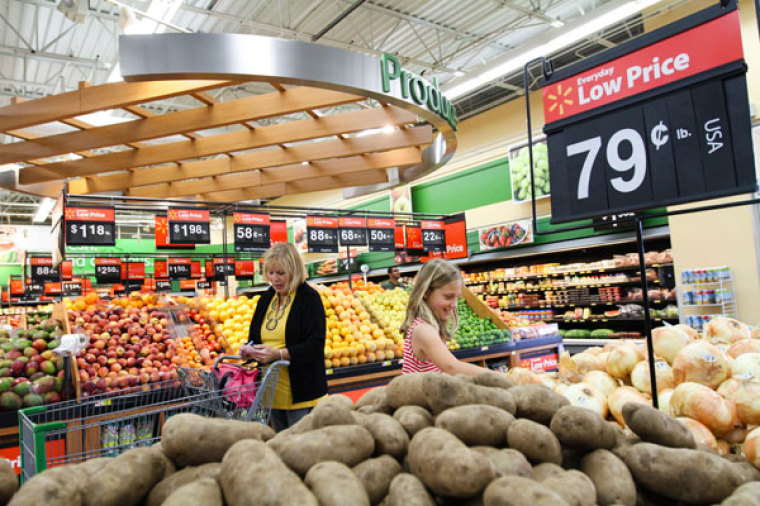 Two Walmart stores in Louisiana will have to foot the bill for unauthorized purchases made by food stamp recipients who went on a wild shopping spree after a glitch in the Electronic Benefit Transfer (EBT) system gave them unlimited spending power for two hours, according to state officials.
In an ABC News report, Trey Williams, a spokesman for the Louisiana Department of Children and Family Services, said retailers who chose not to adhere to emergency procedures limiting sales up-to $50 per cardholder during an emergency would be responsible for any additional amount spent over eligible benefit balances.
Chaos erupted at Walmart stores in Springhill and Mansfield, La., on Saturday night when food stamp recipients were allowed by those stores to make purchases even though their EBT cards were not reflecting benefit balances.
"We did make the decision to continue to accept EBT cards (and purchases on WIC and SNAP) during the outage so that they could get food for their families," Kayla Whaling, a spokesperson for Walmart, told KSLA News 12.
After the clarification by the Louisiana Department of Children and Family Services, Walmart told ABCNews.com the incident was "isolated" and didn't expect it to have any impact on its U.S. business.
According to Xerox, a vendor for the EBT system based in Norwalk, Conn., the EBT system went down because a back-up generator failed during a routine test at 11 a.m. EST Saturday. A USA Today report said people across 17 states were unable to purchase groceries with their food stamp debit-style cards as a result of the system outage.
The Clarion Ledger reported that a Walmart store in Philadelphia, Miss., was forced to close temporarily after angry customers staged a small riot and walked away with groceries without paying when their EBT cards wouldn't work.
"For the safety of our customers we did make a management decision to close the store. We're looking into everything; looking at surveillance video and working with the local police," Kayla Whaling, a spokesperson for Walmart noted in the Ledger report.
Whaling said the disturbance happened around 10 p.m. and the store reopened around 11:30 p.m. She also said she was not aware of any injuries.
In poverty stricken Clarksdale, Miss., cashier Eliza Shook said dozens of customers at Corner Grocery had to put back groceries when their cards didn't work for several hours, forcing her to put up a sign to alert them of the problem.
"It's been terrible," Shook told the Ledger. "It's just been some angry folks. That's what a lot of folks depend on."