Warner Bros. Officially Casts Eddie Redmayne as Newt Scamander in 'Harry Potter' Spinoff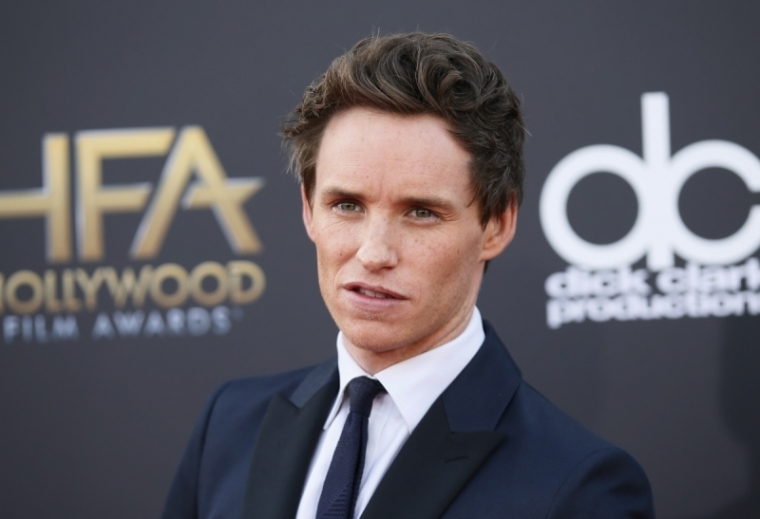 Warner Bros. has announced it has officially cast English actor Eddie Redmayne to play the lead in "Fantastic Beasts and Where to Find Them."
Redmayne, an Academy Award winner, has officially signed on as Newt Scamander, a magizoologist from J.K. Rowling's "Harry Potter" companion book. The film will serve as a spinoff to the popular movies.
After having led the list of contenders for the role, which included "X-Men" actor Nicholas Hoult, and "Doctor Who" actor Matt Smith, Redmayne has been confirmed for the part of a wandering wizard scientist documenting existing magical creatures during his travels, and eventually penning the Hogwarts essential textbook Harry Potter and his friends use in their required readings at school.
Redmayne's role of Newt Scamander is the first officially confirmed casting for author Rowling's
much anticipated film adaptation of her magical creatures reference textbook. According to reports, four other additional leads are being eyes for two male and two female roles, including "Very Good Girls" star Dakota Fanning, "The Host" actress Saoirse Ronan, and Sports Illustrated Swimsuit Issue cover girl Kate Upton.
The story takes place in New York, which is as far as information on Newt Scamander's character goes. The film will take place approximately 70 years before the events surrounding Harry Potter's life takes place, and fans and audiences of the series may expect to find little to no connection between "Fantastic Beasts" and the "boy who lived," particularly as the current film will take place in a different time period and on a different continent.
With Warner Bros.' announcement of Redmayne's official casting, Harry Potter fans may also expect additional confirmation of the film's other leads, and more details about the plot.
"Fantastic Beasts and Where to Find Them" will be directed by David Yates, who helmed the last four "Harry Potter" movies, and is scheduled to arrive in theaters on Nov. 18, 2016.