Watch 5,000 Years of Religious History in 90 Seconds to See the Amazing Impact of Christian Missions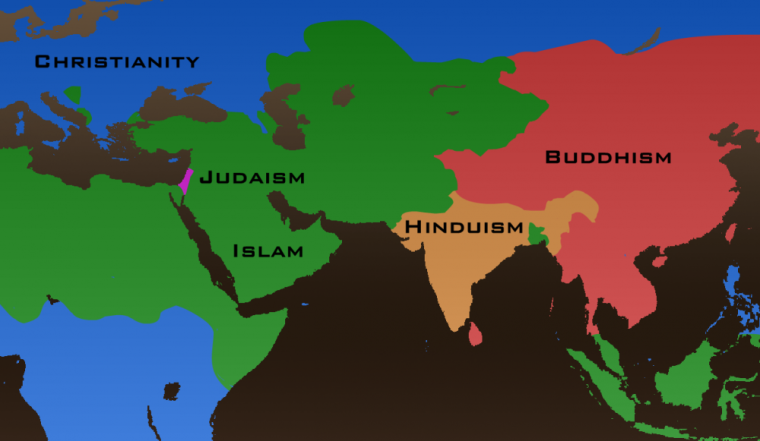 An animation map showing 5,000 years of religious history in 90 seconds shows the effect of Christian missions on the spread of Christianity.
Created by MapsOfWar.com, the "History of Religion" map shows the areas of the globe where the five main religions, Hinduism, Judaism, Buddhism, Christianity and Islam were dominant.
The video begins with the birth of Hinduism in 3,000 B.C. Then you see the birth of Judaism in 2,000 B.C., followed by Buddhism in 480 B.C., Christianity in 32 A.D. and Islam in 570 A.D.
For most of the 90 seconds, Christianity is isolated, at most, to the Mediterranean and Europe. Then in the last nine seconds, or 500 years, you see Christianity expand to most of the globe.
According to its "about" page, Maps-of-War was created by "a graphic-design hobbyist and professional history-buff," and has been around since 2006.
The website's creator said it is "all about the 'Big Picture' of history, not measured in years, but in centuries. The media does not show us this viewpoint and my hope is that Maps-of-War will help fill this gap."
Watch the video map below: