'Water Sunday' Project Seeks Help Turning 'Rivers of Death' Into 'Rivers of Life'
Water Missions International has launched its "Water Sunday" project, which encourages churches from across the United States to educate their congregations about the 884 million people around the world lacking access to clean water – and the 1.4 million children who die each year as a result of this crisis.
The project will also seek to inspire churches to host a fundraiser one Sunday in March, which is also the same month as World Water Day on March 22. Funds raised will be used to aid communities around the world by building water treatment systems that will clean their water and make it safe.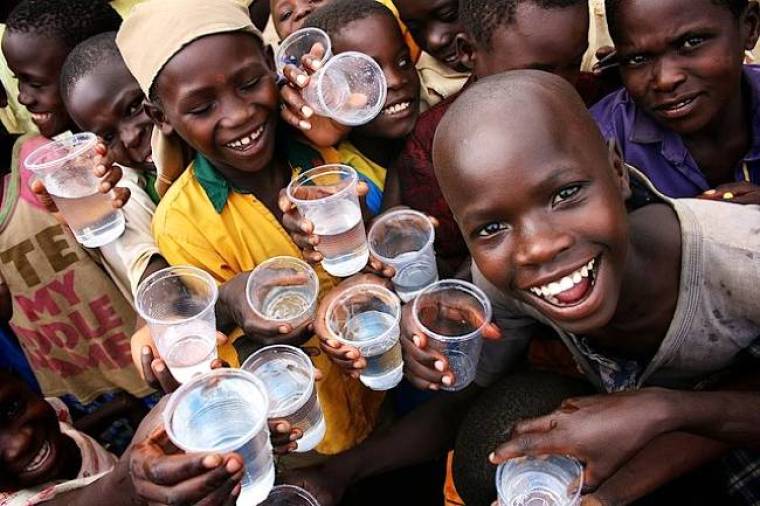 Kevin Herr, the Church Engagement coordinator at Water Missions, shared in a phone interview with The Christian Post how the organization got started and the mission that drives it forward.
"We were founded in 2001, and we are a Christian engineering ministry – we do safe water projects all around the world in response to disasters," he explained.
The main tool that the organization is using to help communities is its Living Water Treatment System. Herr shared that the system "takes water that looks like chocolate mud and turns it into water that is good for you and I to drink." The treatment system removes suspended particles, contaminants and bacteriological bodies that cause water-borne diseases.
George and Molly Greene, who started Water Missions International, owned an environmental engineering firm in Charleston, S.C., that grew through the 80s into the 90s. Herr revealed that after Hurricane Mitch caused absolute destruction in 1998 when it went through Honduras, George and Molly Greene decided to see how they could get involved with relief efforts.
"They had a little bit of a connection with folks in Honduras. They contacted the bishop there asking to see how they [could] help, and he told them they could bring down some treatment systems to help with water supplies. Within five days, they had put six large water systems together, and flew down to Honduras," Herr said.
They began their work, he added, with a river called "The River of Death," where people were dying just from drinking the water there.
"The people could not believe when they saw the water coming out of the systems was clear, and they said that 'The River of Death has finally become the River of Life.' "
A couple of years after that, George and Molly Greene started Water Missions, which has been operating full-time since 2001.
"We have done projects in over 49 countries, and have full-time staff in over nine countries really," Herr explained. "It has been amazing how the Lord works – we like to think that we are using water just as a tool to share the Gospel and open up doors to people."
When asked about how they have been received by the communities they have helped, Herr revealed:
"We have full-time programs in Indonesia, Peru, Mexico Honduras, Haiti, Malawi, Uganda and Kenya. Some of these communities already have a Christian presence, and in that case we work alongside them and try to provide this resource that churches can use to maximize their influence."
He explained, however, that they also do work in countries where Christianity is a strict minority.
"Indonesia is the world's most populist Muslim country, which gives us an incredible opportunity there to go into communities that have no Christian influence and is almost completely Muslim. We have to be sensitive in those places because if we are too open, there is a chance there might be some persecution. So lots of times when we go there, we will share as much as we can, but on an ongoing basis we will rely on local ministry partners."
"Water is such a great tool for getting into areas where normal, regular missionaries would not be able to go into," Herr added.
He explained why he wants people to join in the cause.
"We've had a number of churches come together to participate in our programs in previous years – and we see the transformations not only in the communities that are receiving safe water but also in the people in the churches who were so excited to participate in our mission that there was a real transformation in their own hearts."
A Resource Guide introducing the organization and offering slideshows and other materials for interested churches to use if they want to be a part of the fundraiser is featured on the Water Sunday website.
"It's a step your church can take towards awareness and responding to God's call to reach out to the 'least of these,'" the guide shares.
A video from the organization presents an overview of the troubling statistics affecting communities living with contaminated water and expresses why it is so important to get involved in helping with the project now: