'We Have Jesus, We're Content, We Don't Need a TV Show Although We Would Love One,' Say Benham Brothers; Will Still Help Families Without HGTV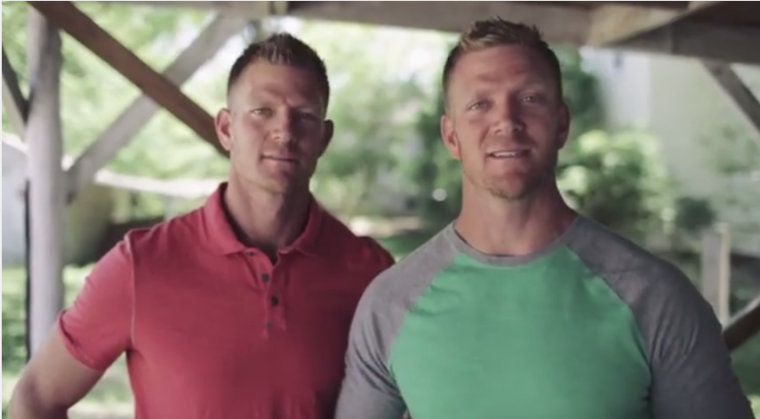 Embattled Christian twin brothers David and Jason Benham said they were "content" in Christ a day after the Home & Garden Television (HGTV) network announced Wednesday that they have "decided not to move forward" with their scheduled reality show called "Flip It Forward" after news broke about their conservative views on homosexuality, abortion and divorce.
"Jason and I are content. You know [why] we're content. We're content that number one, we're Christians, we're content that we're husbands, we're fathers; we're content with our community, we're content to serve the Lord whether we're pushing a broom or swinging a bat. We don't need a TV show although we would love one but it's ok. We're content," said David in a YouTube video posted on Thursday.
Flipping the negative reactions from the firestorm over their conservative Christian views, David explained that even without the cameras rolling from the aborted reality show, he and his younger twin still plan on helping the families that had been scheduled for the show.
"When we played baseball, our dad taught us, 'always run through first base. So when you hit a ball directly back to the pitcher and you are out before you even get out of the batter's box, you have a choice to make. Do I just walk back to the dugout or do I run through first base?" he asked.
"We've chose a'right we're out. We ain't even out of the batter's box and we're out…but we're gonna run through first base, we're gonna finish this for these six families. They deserve it, they came to us wanting to learn how to flip. With or without cameras we're gonna teach them how to flip," he said.
"The reason why? Because we live from the inside out we don't live from the outside in. We don't need media, we don't need other people to tell us how to live. We live from the inside out. When we were 12 years old we accepted Jesus in our hearts and we live by a code with three Cs: Christ, character and contentment," explained David.
"We have Jesus Christ in our heart and because of that we love people. We love everyone and we also do our best to build character into our lives and the way God builds character is to go through hard times. Hard times produce perseverance and perseverance character and character hope," said David.