We Need Smart Criminal Justice Reform, Not More Willie Horton Ads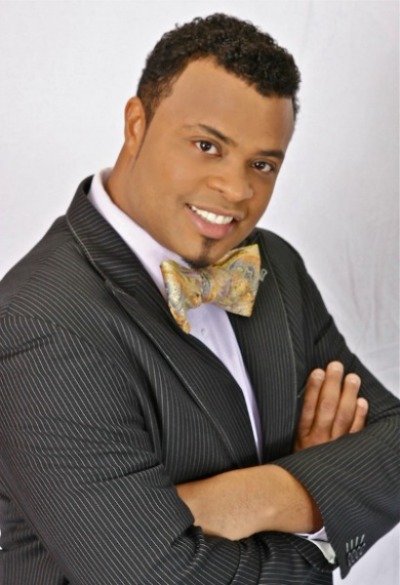 The headline of the 2014 midterm elections – and understandably so – was the dominating performance of the Republican Party in both federal and state races. As new officials prepare to take office, it is important that they not lose sight of an important lesson from Election Day: voters' desire for smart criminal justice reform and their fatigue with empty tough on crime rhetoric.
As a pastor who has worked in prison ministry, I have seen our criminal justice system up close and understand that it is dire need of reform. For decades, the prison population in the US has skyrocketed as policies have focused on incarcerating for longer periods of time more people, including nonviolent offenders. The majority of those affected by this troubled policy are people of color who have been incarcerated at an alarmingly high rate in relation to their percentage of the population.
It was evident on election night that there is now a real pushback against these policies. Most notably in California, Proposition 47 passed by a comfortable margin. This proposition will reclassify a number of nonviolent felonies to misdemeanors, reduce the prison population, and save California hundreds of millions of dollars. Across the country, voters sent a message that it was time to rein in the problem of over-criminalization.
Such reform did not suddenly happen in a vacuum. For years there has been a growing awareness among Christians that many aspects of the criminal justice system is incompatible with Christ's command of Matthew 25:36 to minister to the imprisoned. Instead of holding individuals accountable while also treating them with dignity, the current system too often misses opportunities for rehabilitation and destroys families by applying overly harsh sentences. Racial disparities in the criminal justice system also are a reason for concern. Many Christians now understand that addressing this challenge is an important part of broader efforts to foster racial reconciliation – an issue that more denominations are wrestling with.
It is deeply encouraging to see Christians join individuals across the political spectrum in the push for criminal justice reforms. The National Association of Evangelicals is working to reform mandatory minimums and also was a key player in combating the epidemic of prison rape in this country. Organizations such as Right on Crime, Prison Fellowship, and Conservatives Concerned about the Death Penalty have emerged to transform the conversation about criminal justice reform on the right.
Additionally, a number of Christian institutions of higher learning are working in prisons and offering education programs to prisoners. New York Theological Seminary performed a longitudinal study on its programs, which found that education has a positive impact on prisoners and reduces recidivism rates. These efforts illustrate how people of faith are working to transform the lives of those living behind bars.
Despite the growing interest in and support for criminal justice reform, some political operatives have not gotten the memo. Some still try to win elections by resorting to the politics of fear. Specifically, this election cycle saw a number of Willie Horton-style ads, which used racially charged imagery to stir fears about violent crime and attack opponents for being "soft on crime."
For instance, in Colorado, the Republican Governors Association criticized the Democratic candidate's opposition to the death penalty through an ad using the image of Nathan Dunlap, a black male on Colorado's death row. Similarly, in Nebraska, the National Republican Congressional Committee ran ads showing threatening photos of Nikko Jenkins, a black male charged with murder, and making the case that Democrats are responsible for his murders. It also propagates an unintentional (I hope) message that black men are criminals – a matter to elaborate more on in another article.
Note that both the Republican candidates in Colorado and Nebraska lost in the past election. Their message of trying to exploit fears about crime, and the subliminal implications about black men, failed to resonate with voters, even in a wave election for Republicans.
These campaign messages were not only ineffective on election night, but they harm Republicans' broader outreach efforts to communities of color. These negative ads tend to reinforce off-putting suspicions within the African-American community that many white Americans, including those who make up the majority of the Republican Party, perpetuates racist views about people of color that extend from generations of Balck suffering in this country.
High-profile Republican leaders, such as Senator Rand Paul, have emphasized the GOP's need to change its tone, reach out to communities of color, and listen more closely to them. In Georgia, Republican Governor Nathan Deal enacted criminal justice reforms that reduced the number of black men going to prison and touted these reforms in outreach to black voters during this past election.
Without doubt, some conservatives sincerely want to improve racial relations and I welcome such outreach, but the tactics of some GOP operatives are undermining this work. Racially charged ads and defending criminal justice policies that disproportionally hurt communities of color erode trust with these communities and inevitably hurt outreach to them. A majority of blacks and Latinos support criminal justice reforms such as ending the death penalty. Effective outreach means seeking to understand their rationale for this fight, and embracing such reforms rather than demonizing them.
As a matter of caution, Republicans must not simply speak positively about communities of color. Simply "reaching out" and including more African American or Hispanic faces would likely reinforce the disconnection in the long run. They must grasp the ideological crisis related to their disconnect with communities of color. African-Americans and Hispanics are attracted to leadership that both affirms their voices and includes their ideological concerns in solving issues that impact their communities the most.
For too many years, the electorate has endured tough on crime rhetoric tailored to get votes, not advance actual solutions for keeping society safe. Voters have finally had enough. The coalition pushing for criminal justice reform, made up of people of faith and allies across the political spectrum, is now too strong to be ignored. In fact, politicians who fail to recognize this point do so at their own peril.
Dr. Antipas Harris holds advanced degrees from Boston University, Yale University and Emory University. He serves as Associate Professor of Practical Theology at Regent University as well as Director of the university's Youth & Urban Renewal Center. His wife is an assistant principal in the Virginia Beach public school system.