Weekly Briefing: Hurricane Florence, Bible Burning, Planned Parenthood's New Head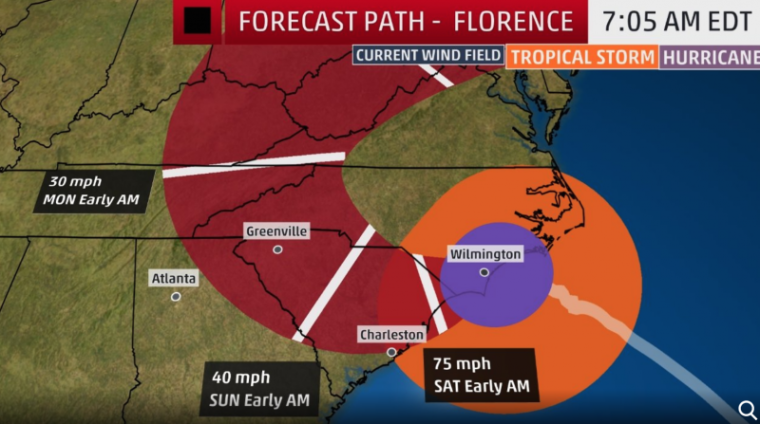 We've compiled the top stories of the week. Here's what you need to know:
Hurricane Florence threatens East Coast
"Florence is a large hurricane" — those were the words of the National Hurricane Center just before landfall in the Carolinas early Friday. The Category 1 hurricane has already led to power outages and is expected to lead to catastrophic flooding and affect millions of people through this weekend. 
Pastors have called for prayer for the protection of life. 
Chinese officials burn Bibles, destroy crosses
The persecution of Christians in China is not new. But recently, reports indicate that government authorities have been clamping down on church activities even further.
A video posted by Bob Fu of China Aid shows Bibles being burned amid destroyed crosses on a pile of rubble in Henan, a province in China. Churches are being raided and shut down and Christians are being forced to renounce their faith by signing papers.
"[T]he international community should be alarmed and outraged for this blatant violation of freedom of religion and belief (FoRB) and demand the Chinese regime to stop and remedy this dangerous course," said Fu.
9/11 anniversary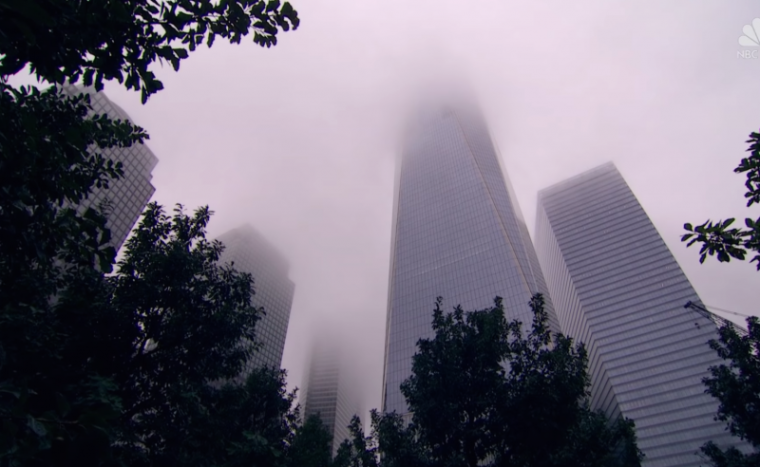 America marked the 17th anniversary of the 9/11 terrorist attacks, which killed 2,996 people.
Vice President Mike Pence:
"The evil that descended on America 17 years ago still lingers in our world, so to any who would wish us harm, let them know this, as the American people have shown every day since that bright September morning, as President Trump said on these grounds one year ago, in his words, we overcome every challenge, we triumph over every evil, and we remain united as one nation under God."
Boko Haram is back
Boko Haram is one of the deadliest terrorist groups, along with the Islamic State, in the world.
Early this year, the Buhari administration in Nigeria maintained that Boko Haram was being driven out and on the run. Boko Haram-related terrorism deaths in Nigeria did decrease by 80 percent in 2016. 
But on Monday, former Vice President Atiku Abubakar said the Islamic terror group is beginning to reclaim territories that the army had recovered and noted that no place was secure. 
Planned Parenthood has a new president
Replacing Cecile Richards, Leana Wen now serves as the president of the largest abortion provider in the country. 
Wen, a doctor, said, "The single biggest public health catastrophe of our time is the threat to women's health and the health of our most vulnerable communities."
Wen joined others, including Planned Parenthood, in suing the Trump administration over cuts in funding for the Teen Pregnancy Prevention Program. 
Students for Life of America President Kristan Hawkins:
"Putting a doctor in in the presidency of Planned Parenthood won't change the fact that the overall mission of that organization is ensuring that many lives are ended at a huge profit to the nation's number one abortion vendor."
Pope Francis meets with U.S. bishops
The pope held an emergency meeting in Rome on Thursday with leaders from the U.S. Catholic Church to discuss the prevalence of clergy sex abuse. 
Only one statement was released following the meeting. 
"We shared with Pope Francis our situation in the United States — how the Body of Christ is lacerated by the evil of sexual abuse. He listened very deeply from the heart. It was a lengthy, fruitful, and good exchange.
"As we departed the audience, we prayed the Angelus together for God's mercy and strength as we work to heal the wounds. We look forward to actively continuing our discernment together identifying the most effective next steps," said Cardinal Daniel DiNardo, president of the U.S. Conference of Catholic Bishops.
Pray for
Residents in the Carolinas, mid-Atlantic and Southeast states as Hurricane Florence is expected to devastate the areas
Christians in China who face escalating persecution
Denise "D.C." McAllister, a Christian columnist who has received threats from abortion activists after a tweet. 
New Releases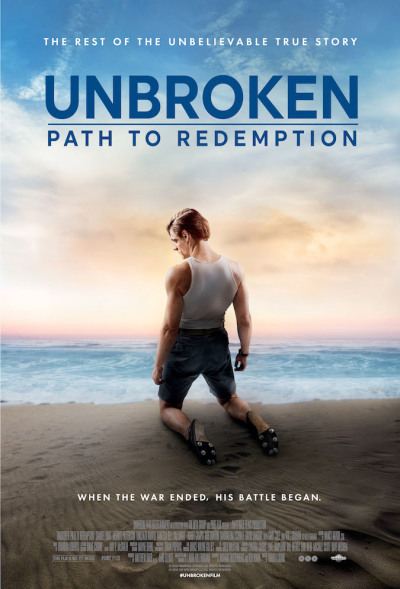 Film:
Unbroken: Path to Redemption (Sept. 14) 
Album:
Shattered by Blanca (Sept. 14)
Books:
The Storm-Tossed Family: How the Cross Reshapes the Home by Russell Moore (Sept. 15) 
Can a Scientist Believe in Miracles?: An MIT Professor Answers Questions on God and Science by Ian Hutchinson (Sept. 11) 
Irresistible: Reclaiming the New that Jesus Unleashed for the World by Andy Stanley (Sept. 18)