Wesley Snipes Working on Spiritual Warfare Book With Baptist Christian Influence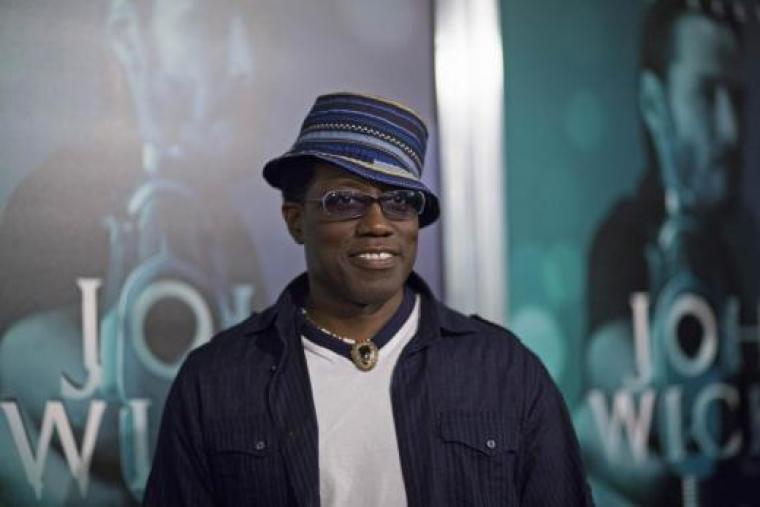 Action star Wesley Snipes is writing a book about spiritual warfare that he plans to one day turn into a movie.
Snipes, the 54-year-old actor best known for starring in the "Blade" film series, described his new book called Talon Of God to Deadline.
"There are spiritual warriors that inhabit this planet who are here to help balance out the evil forces, and they are always looking for the next apprentice. And when they find the next apprentice to train — the next heir apparent — then they can move on to the higher realms," Snipes said of his upcoming project.
Snipes created his lead character Lauren with a foundation in the Baptist Christian faith.
"The lead character Lauren is a very spiritual person. A spiritual woman, and her father is a minister who is put to the challenge," Snipes told Deadline. "Lauren has been chosen to be a Holy Warrior here on Earth. She's a doctor; her father is a Baptist minister."
The actor, who has starred in blockbuster films like "Demolition Man," "Money Train," "U.S. Marshals," and "Rising Sun," plans to debut the Harper Voyager (HarperCollins) fantasy/sci-fi title in July. He spoke about a deeper underlying message in the book that will explore if demonic forces are at work in everyday life.
"There are spiritual questions. Are there demonic forces in the world that manipulate us into doing things that are not in our best interests or into accepting conditions that are not in our best interests," he asked, comparing the book to The Devil's Advocate, Constantine and Blade. "The human mind is pretty intriguing, why we do some of the things we do."
The actor told Deadline that he would "without a doubt" work to turn the novel into a film. While Snipes has not detailed his own religious beliefs in a public forum in recent years, he did share about faith amid news that he needed to serve a three-year prison stint in 2010 due to tax related crimes.
According to AZCentral Snipes told Loaded magazine that faith helped him through his time in prison.
''First you have your faith in the most high and your spiritual foundation - that's the key to anything no matter what the situation is," Snipes reportedly said. ''And then the knowledge that greater men than me have been through worse situations is always an inspiration. Your family's an inspiration.''
Before he went to prison, Snipes was on CNN to speak about believing in prayers and miracles to get through the ordeal.
"We still have prayers out there. We still believe in miracles," he said. "So don't send me up the river yet."