What Was the Role of Prophecy in 2016 Election?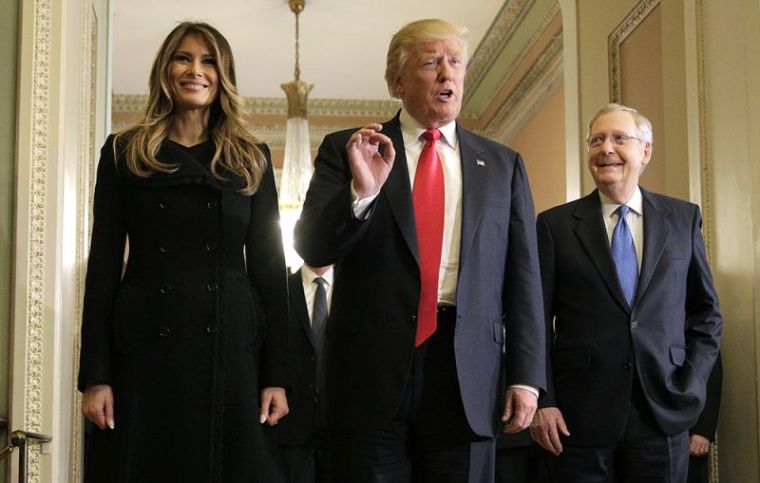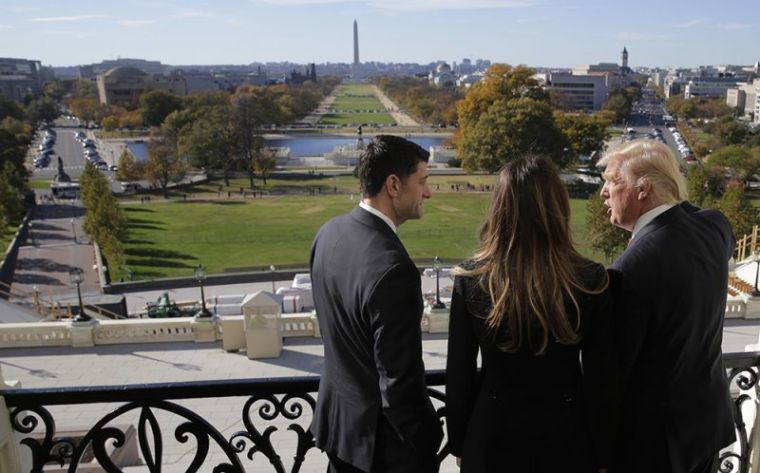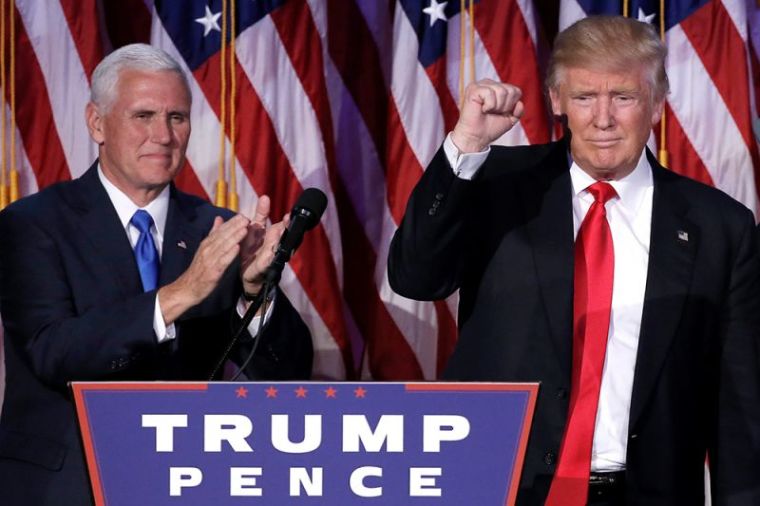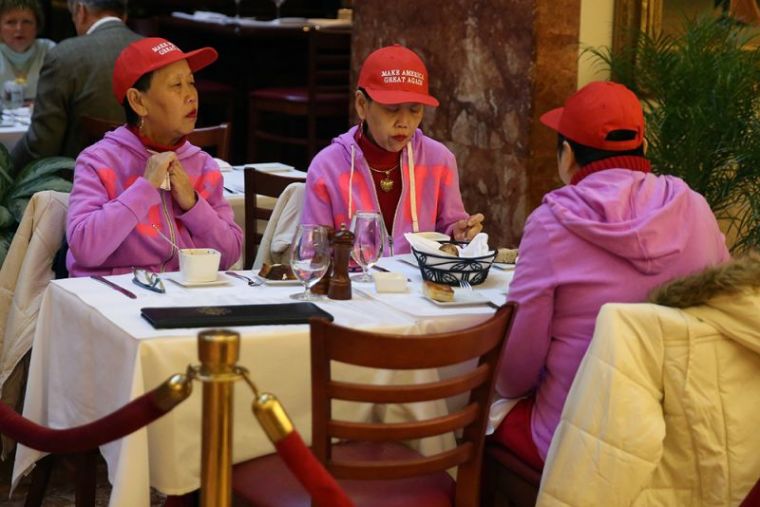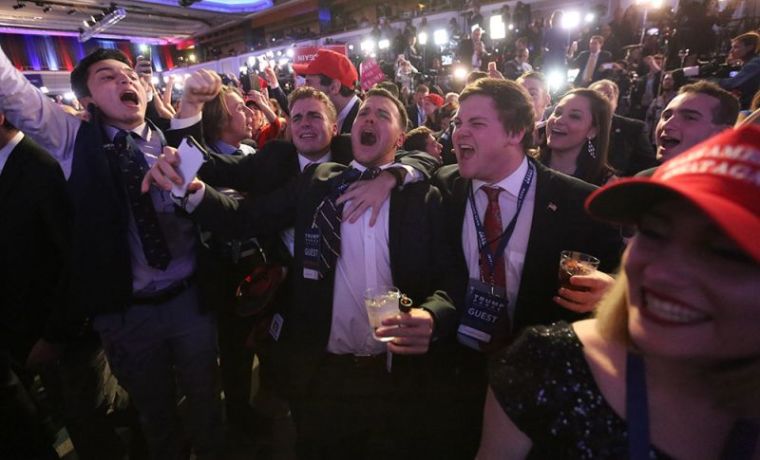 View Photos
As post-election analysis continue, some are noticing Christians who prophesied a Trump victory amid seemingly impossible political circumstances and unfavorable media predictions.
The Christian Post reported on Thursday that evangelist Franklin Graham said the media in particular missed the "God-factor" regarding the outcome of the election. 
"Hundreds of thousands of Christians from across the United States have been praying. This year they came out to every state capitol to pray for this election and for the future of America. Prayer groups were started. Families prayed. Churches prayed. Then Christians went to the polls, and God showed up," Graham said. 
Pastor Paula White also reveled that she fasted and prayed, and had concluded that Trump would win, CP reported last week. 
Last year, a man named Jeremiah Johnson of Behold the Man Ministries in Lakeland, Florida, said that God had shown him during prayer that Trump was raised up like a Cyrus and would be "[God's] trumpet to the American people." 
For those who believe that prophecy is a gift of the Spirit that continues to be in operation today, the presidential election was particularly noteworthy given its stunning outcome.
"In the last 20 to 30 years, we have not had a consistent prophetic voice within the Church," said Wanda Alger, a staff writer with the Purcellville, Virginia-based Intercessors for America, in an interview with The Christian Post on Tuesday. 
"It has been a lot of wannabes, a lot of people who are self-appointed prophets with no accountability," she added. "That was the challenge with this cycle. I knew from the beginning that this was one of the things that the Lord wanted to bring healing and adjustment to, specifically the prophetic arm of the ministry of the Church." 
"The fact is, a prophet is known by their fruit," Alger asserted, adding that she believes God wanted to show his people two things during the 2016 presidential election. 
"One was to humble a lot [of people] in the Church that have made the prophetic an idol," she said.
"The second is that this next great outpouring of the Holy Spirit is going to be so outside the box of what we think, even as spiritual Christians, that we have to get outside our religious mindsets. I think this was the practice run in really learning to discern the Spirit of Christ, the Spirit of the Lord."
Jennifer LeClaire, director of Awakening House of Prayer in Fort Lauderdale, Florida, concurs.
"I think one of the reasons why people have disregarded many modern prophetic voices is because of the clamor and the renegade people who call themselves prophets who aren't really prophets; or [those] who are really immature prophets who aren't letting their words be judged before releasing them and therefore missing it badly," she said in a recent interview with CP.
LeClaire, who teaches and equips people on how to minister prophetically further noted that "even in charismatic circles there has been some hesitation especially in the realm of politics overall in these prophecies because in these seasons we see a lot of opportunism rising."
Many non-Pentecostal Christian denominations do not have a theological grid for the prophetic because they hold to cessationism, the doctrine which states that the supernatural gifts of the spirit, like prophecy, ceased with the death of the last Apostle or when the Canon of Scripture closed. Even those who do believe that the gifts continue today are commonly functionally cessationist because often little equpping is done and even less space given in public services for this to be practiced. These views are reinforced when the abuse of such supernatural gifts appear, of which there is no shortage via televangelists.
LeClaire told CP that she was aware of several Christians who staunchly asserted that God told them that Hillary Clinton was going be the next president, while others were equally insistent that the Lord said that Trump would emerge the winner.
"Clearly, now we see someone wasn't hearing correctly," LeClaire said. "Now, I wonder, will those people come out and repent and say, 'You know what? I missed it.'"
The flip side, she added, in light of the election results that so few saw coming, because prophetic words about Trump winning came to pass, "should open the eyes of those who were on the fence about modern-day prophetic unctions. It should confirm to those who have long believed in the prophetic and that we can have accuracy."
"From here we have a real opportunity to say, 'You know what, the prophetic is real, prophets really are for today. Let's take another look and do some equipping. Let's teach believers how to hear the voice of God, how to discern, how to judge a prophetic word. We have an opportunity in this moment to do Ephesians 4:11–12," she added.
Ephesians 4:11-12 reads: "So Christ Himself gave the Apostles, the prophets, the evangelists, the pastors and teachers, to equip His people for works of service, so that the Body of Christ may be built up."
Iranian-American Pastor Saeed Abedini said in a post on his Facebook page before the election that while he was being held as a hostange in an Iranian prison, God showed him a picture of a young Donald Trump and told him that the real estate mogul would be the next president and that he would become friends with him. 
LeClaire added: "I think we have to handle the prophetic realm with integrity, we have to let our peers, our contemporaries judge the word if it is going to be impactful and speak to something of this nature, we have to have accountability. And if we would all do that you would see a lot of this flaky stuff being rooted out of the prophetic and people would take it more seriously."