What's Really Behind the Attack on Religious Freedoms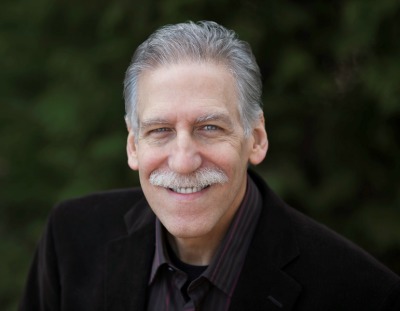 I believe there is a common thread that unites the new atheism, the radical left, and the gay activist revolution. It is the philosophy that says, "We will not have God and His Son rule over us!"
It is reminiscent of what is written in Psalm 2: "The kings of the earth set themselves, and the rulers take counsel together, against the LORD and against his Anointed, saying, 'Let us burst their bonds apart and cast away their cords from us.'" (Psalm 2:2-3)
To be perfectly clear, I do not believe in trying to establish a Christian theocracy in America (or anywhere) until Jesus returns, at which time He will rule and reign over the world. Until then, we seek to be a positive influence in the society, living godly lives, raising solid families, working for social justice, caring for the poor, advocating for righteousness, being disciples and making disciples, and, in a democratic republic like America, voting according to our principles.
At the same time, America does have a strong foundation in Judeo-Christian values, and everyone give account to God one day, which is why, throughout our history, there has been a pushback against these biblical values, be it from atheistic philosophers or worldly entertainers or unscrupulous businessmen or compromised spiritual leaders. They all unite in saying, "America's fundamentalism has got to go."
Today, however, we are seeing the most sustained anti-God, anti-Bible, anti-Christian attack in our history, and its common root is the attempt to demonize believers and remove the influence of God and His Word from society.
The new atheists would love to see the eradication of all religion (other than a watered down, compromised, toothless faith that is really no faith at all), especially in the homes and schools, where children are being shaped and molded by the ideas of their parents and educators.
In the words of Sam Harris, "I would be the first to admit that the prospects for eradicating religion in our time do not seem good. Still the same could have been said about efforts to abolish slavery at the end of the eighteenth century."
Or, as Dinesh D'Souza noted, according to physicist Steven Weinberg, "If scientists can destroy the influence of religion on young people, 'then [said Weinberg] I think it may be the most important contribution that we can make.'"
As expressed by Richard Dawkins, "It's one thing to say people should be free to believe whatever they like, but should they be free to impose their beliefs on their children? Is there something to be said for society stepping in? What about bringing up children to believe manifest falsehoods? Isn't it always a form of child abuse to label children as possessors of beliefs that they are too young to have thought out?"
Philosopher Richard Rorty was even more direct, wanting parents who send their children to college to know that, as professors "we are going to go right on trying to discredit you in the eyes of your children, trying to strip your fundamentalist religious community of dignity, trying to make your views seem silly rather than discussable." (For all these quotes, see D'Souza's book, What's So Great About Christianity?)
The spirit of gay activism is similar, with school teachers encouraged to undermine the biblical values of the parents, with Christian colleges coming under pressure because of their standards of sexual morality, and with small business owners being put out of business for refusing to violate their consciences, to give just a few representative examples.
Things have actually reached a point of complete hysteria, as two weeks ago, several governors and mayors banned all non-essential, state-funded travel to Indiana after that state passed a religious freedom restoration act that mirrored the one passed by the federal government in 1993.
It's almost as if society as a whole has come under a strong delusion, as if everyone just drank the same politically correct, radical left, anti-God, pro-homosexuality Kool-Aid. Did this all happen by strange coincidence, or are there spiritual forces at work as well?
Various opposing groups, as disparate and disconnected as they may, are remarkably united when it comes to the gay revolution, to the point that The New York Times, speaking of legal opposition to same-sex "marriage," quoted Michael W. McConnell, a former federal appeals court judge who teaches law at Stanford, who said, "The level of sheer desire to crush dissent is pretty unprecedented."
Those are strong words.
The Times also noted that, whereas the public remains divided on the question of same-sex "marriage," no major legal firms are willing to write briefs to the Supreme Court against the redefinition of marriage, despite the fact that, "Representing unpopular clients has a long and proud tradition in American justice, one that experts in legal ethics say is central to the adversarial system.
John Adams, the future president, agreed to represent British soldiers accused of murder in the 1770 Boston Massacre. Clarence Darrow defended two union activists who dynamited the Los Angeles Times building in 1910, killing 21 workers. Leading law firms today have lined up to defend detainees at Guantánamo Bay, Cuba, some accused of ties to Al Qaeda."
Yet none of these law firms is willing to stand up for marriage for fear of the overwhelming backlash that can be expected, one that would label them as bigots of the worst kind, no better than the KKK or the Nazis. As for the Christian legal organizations that are taking a stand, like the Alliance Defending Freedom or the ACLJ or Liberty Counsel, they are vilified and mocked on a daily basis.
Without a doubt, we are in the midst of a massive cultural revolution, a significant downturn in faith and biblical morality, an attempt to cast off God and His standards. Yet so much of the church seems soundly asleep, content with lovely services and entertaining sermons.
It's high time we awake to righteousness, to desperate, fervent prayer, and to preaching Jesus without shame or apology.
God's answer to the mockers in Psalm 2 was simple: "I have set my King on Zion, my holy hill" (Psalm 2:6).
That remains the answer today: We preach Jesus as Lord, we live under His lordship, we seek to bring others under His lordship through evangelism and discipleship, and we refuse to back down or compromise from our biblically-based convictions.
God's answer to a godless counterculture revolution is a fresh Jesus Revolution. Why not now?
(For 10 practical steps you can take to live this out, click here.)