Suspended Hijab-Wearing Professor: Wheaton 'Didn't Give Me Jesus and They Can't Take Him Away'
Suspended Hijab-Wearing Professor: Wheaton 'Didn't Give Me Jesus and They Can't Take Him Away'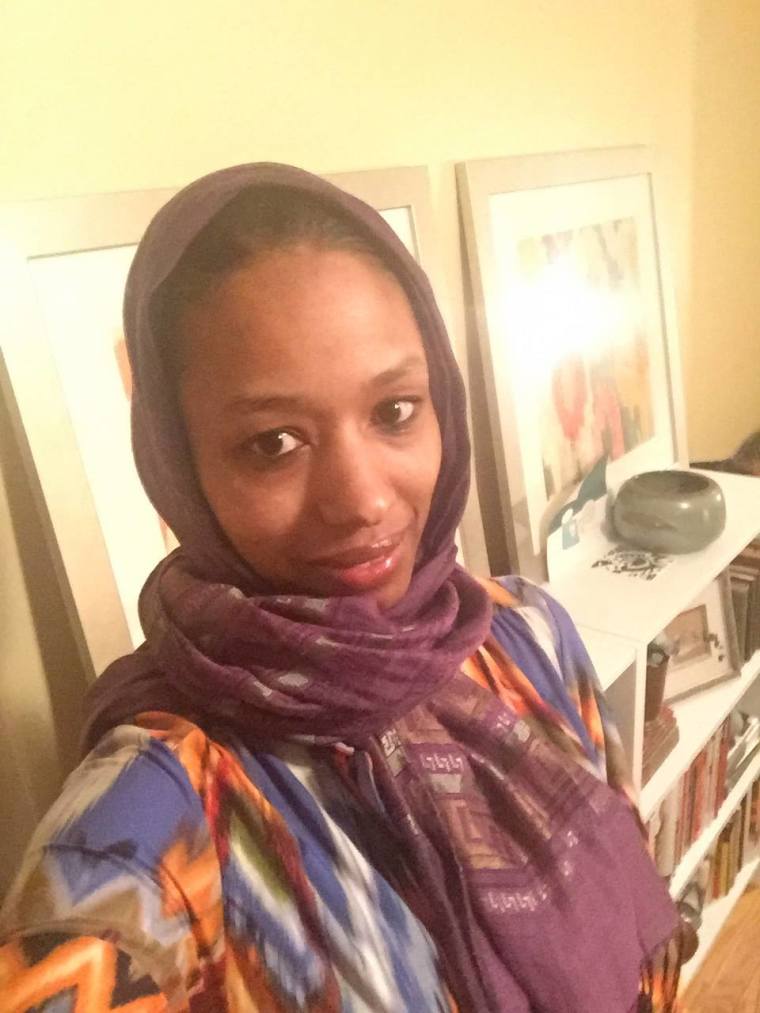 The tenured hijab-wearing professor who was suspended by Wheaton College for asserting that Muslims and Christians worship the same God, spoke at a press conference in Chicago Wednesday to address her possible termination.
After the provost of the Illinois Evangelical institution sent a recommendation to Wheaton President Philip Ryken earlier this week that the school should begin the termination procedure for political science professor Larycia Hawkins, Hawkins will likely have go before a committee of elected tenured faculty who will also have to make a recommendation on whether the school should terminate her employment.
Hawkins told supporters at the Chicago Temple Wednesday that although she holds no "hatred" toward the administrators at Wheaton College, the fact that the college is moving this quickly to terminate her over a Facebook post means that no one at the school is safe to express their beliefs or point-of-view.
"Wheaton should be committed to the process that is laid out in the faculty handbook and the employee handbook," Hawkins stressed. "When calling on one member over and above every other member of the campus community to answer for a Facebook post that was actually committed to living out the love of Christ and the principles of the statement of faith, no one is safe. That is what the message Wheaton College is [saying]. None of my students are safe, none of my colleagues are safe."
"It's beyond actually their Facebook page, they are not safe in their classrooms. That is the end of liberal arts. That is the end of Christian liberal arts. That is the end of the academy. If no one is safe to teach, then we are done."
According to a series of tweets by Religion News Service reporter Emily Miller, Hawkins said she has confidence that her peers on the Faculty Personnel Committee will make the right decision regarding her employment and added that "their fate is bound up in my fate."
Miller also quoted Hawkins as saying, "I believe Jesus is justice, and I will continue to walk in justice for all people."
"They did not give me Jesus, and they cannot take Him away from me," Miller quoted Hawkins as asserting. "Wheaton College cannot scare me into walking away from the truth (that) all humans — Muslims, the vulnerable, the oppressed of any ilk ­— are all my sisters and brothers, and I am called by Jesus to walk with them."
Rev. Jesse Jackson also spoke at the press conference. According to Miller, Jackson defended Hawkins' view that Christians and Muslims worship the same God.
"We are one people serving one God from different angles and different approaches," Jackson was quoted as arguing.
Miller added that Ahmed Rehab of the Center for American-Islamic Relations Chicago also spoke at the press conference and called Hawkins "a woman that America needs in this place in this time."
Faith-based reporter and radio host Julie Roys posted on her Facebook that Julie Rodgers, a "gay, celibate Christian" who resigned last summer from Wheaton's chaplain department for affirming same-sex marriage, was also in attendance at the press conference.
Hawkins had previously been scrutinized and asked to reaffirm the school's statement of faith after she appeared to support same-sex marriage when a photograph was posted to Facebook showing her at a party in Chicago the same day as Chicago's gay pride parade.
Since Hawkins began teaching at Wheaton, she was asked to affirm the school's statement of faith four times for various reasons.
Contact: <ahref="mailto:samuel.smith@christianpost.com">samuel.smith@christianpost.com,
@IamSamSmith
(Twitter)