When Your Holy Acts Are Worthless
"As obedient children, do not be conformed to the passions of your former ignorance, but as he who called you is holy, you also be holy in all your conduct, since it is written, 'You shall be holy, for I am holy.'" – 1 Peter 1:14-16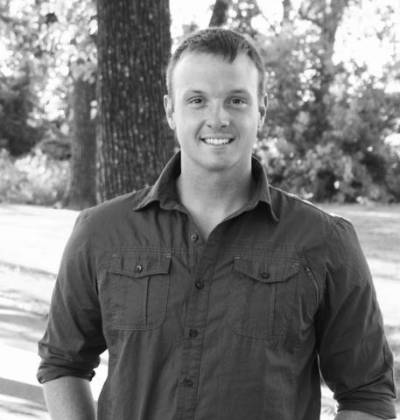 I have often heard God's holiness defined as his otherness. Though I believe this definition is correct, I think it should be teased out a little.
Some might assume God's holiness involves only the uniqueness of his being — or the absolute otherness of what he is. This is a tremendous element of what it means for God to be holy. He alone is divine, omnipresent, and sovereign. He alone is the Alpha and the Omega, the Beginning and the End, the one without origin or limitations or dependence upon anything outside of himself. God is utterly distinct from everything and everyone else in his being.
However, if his holiness is merely the uniqueness of his being, essence, or entity, how could we ever obey Peter's command to be holy like God is holy? The LORD alone is God; we cannot be what he is!
The holiness of God obviously involves more than the otherness of what he is — it involves the otherness of who he is. God is also distinct from sinful humanity in that his character is completely good. This moral dimension of God's holiness is what Christians: 1) are commanded to emulate, and 2) have the Spirit-given ability to emulate.
So, what does it look like to grow into the likeness of God's character? My default response is, "to kill sin and strive for moral purity!"
When I envision a person striving to be holy, I see someone who makes it his life's work to put off every attitude and behavior the Bible deems vile — sexual immorality, dishonesty, greed, gluttony, jealousy, drunkenness, etc. However, I've recently come to realize that my perception of holiness and my pursuit of it sometimes lack an indispensable ingredient.
Love.
Our endeavor to share God's holiness is not mainly an endeavor to chop away at the various sins that taint our lives. Yes, we are to mortify these things. No doubt about that. But we can only do so effectively, according to God's prescription for mortification, when our highest aim is to emulate God's love — one of his chief attributes (1 John 4:8). Jesus makes this clear in Matthew's Gospel:
"You shall love the Lord your God with all your heart and with all your soul and with all your mind. This is the great and first commandment. And a second is like it: You shall love your neighbor as yourself. On these two commandments depend all the Law and the Prophets." – Matthew 22:37-40
Did you catch what he said at the end there? "On these two commandments depend all the Law and the Prophets."
What he means is that when we love God with all our heart and love our neighbor as ourselves, everything else falls into place!
The immoralities in our lives can only be mortified by the sin-crushing weight of love. In fact, there can be no real holiness without love! Jesus harshly rebuked religious leaders who appeared righteous but lacked love for God and man (Matthew 23:23-38). Paul likewise wrote that seemingly holy acts are worthless without love:
"If I speak in the tongues of men and of angels, but have not love, I am a noisy gong or a clanging cymbal. And if I have prophetic powers, and understand all mysteries and all knowledge, and if I have all faith, so as to remove mountains, but have not love, I am nothing.If I give away all I have, and if I deliver up my body to be burned, but have not love, I gain nothing." – 1 Corinthians 13:1-3
Holiness without love is not true holiness. And a pursuit of holiness that isn't empowered by love for God and others will never effect real and lasting change in our lives. If we are to truly cast off the works of darkness (Romans 13:12), put on the Lord Jesus (Romans 13:14), and grow in the holiness without which we will not see the Lord (Hebrews 12:14), we must, more than anything else, be people of love.
**************
"And behold, a lawyer stood up to put [Jesus] to the test, saying, 'Teacher, what shall I do to inherit eternal life?' He said to him, 'What is written in the Law? How do you read it?' And he answered, 'You shall love the Lord your God with all your heart and with all your soul and with all your strength and with all your mind, and your neighbor as yourself.' And he said to him, 'You have answered correctly; do this, and you will live.'

But he, desiring to justify himself, said to Jesus, 'And who is my neighbor?'Jesus replied, 'A man was going down from Jerusalem to Jericho, and he fell among robbers, who stripped him and beat him and departed, leaving him half dead. Now by chance a priest was going down that road, and when he saw him he passed by on the other side. So likewise a Levite, when he came to the place and saw him, passed by on the other side. But a Samaritan, as he journeyed, came to where he was, and when he saw him, he had compassion. He went to him and bound up his wounds, pouring on oil and wine. Then he set him on his own animal and brought him to an inn and took care of him. And the next day he took out two denarii and gave them to the innkeeper, saying, 'Take care of him, and whatever more you spend, I will repay you when I come back.' Which of these three, do you think, proved to be a neighbor to the man who fell among the robbers?' He said, 'The one who showed him mercy.' And Jesus said to him, 'You go, and do likewise.'" – Luke 10:25-37
Originally posted at moorematt.org.
Matt Moore is a Christian blogger who was formerly engaged in a gay lifestyle. You can read more about him at www.moorematt.org.